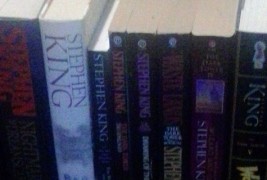 From the darkness has curiosity ever reached out and struck you?  Has it caused you to wonder about your favorite genre writers and what's on their bookshelves?  It's reached out and struck me.  Do they have some classic pulp detective novels?  What about graphic novel collections?  Maybe the severed head of the poor unfortunate soul who sent them their first rejection letter….
Like the person in a horror story that hears a strange noise, I ventured alone into the darkness to investigate.  And here at Ravenous Monster I will share with you horror authors' bookshelves and their personal thoughts on their collections, until the thing in the shadows finally reaches out and claims me.
-M.R. Gott
Mark Allan Gunnells on his collection:
The first picture is the first bookshelf I ever owned. Every book I possessed once was on these three tiny shelves. The second picture is my King collection. He was the first writer to capture my imagination and inspire me as a child and I still love him. The third contains my small vanity shelf. The top shelf holds copies of all my books and anthologies I've appeared in.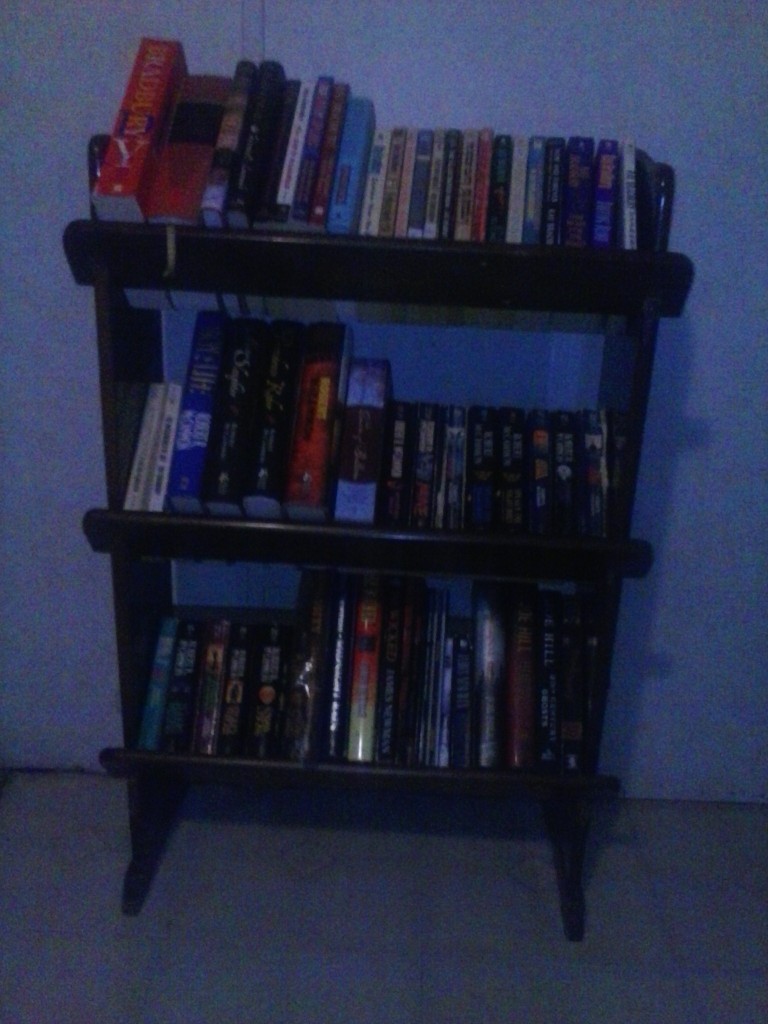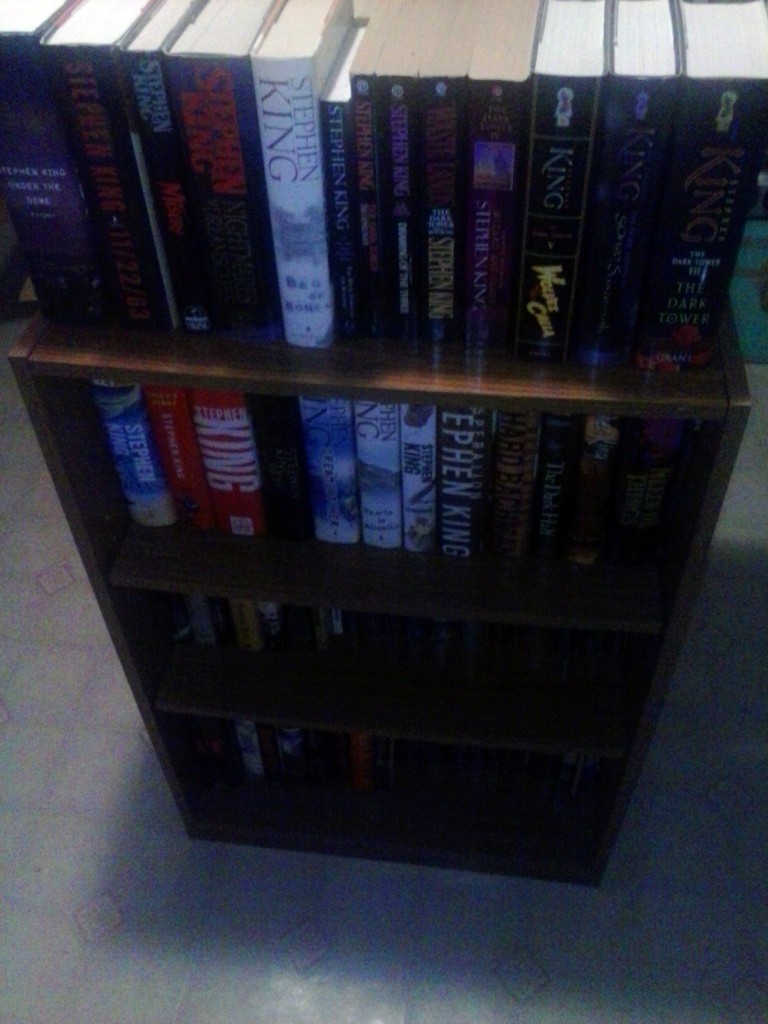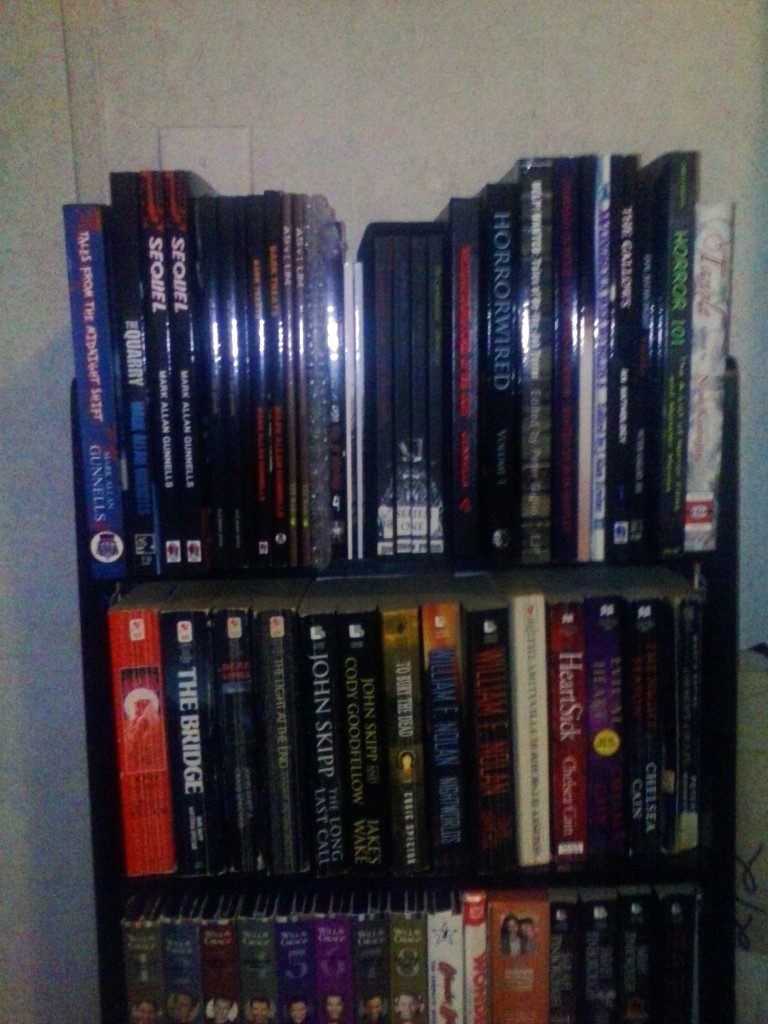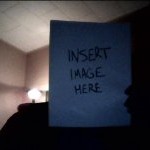 Mark Allan Gunnells has been writing since he was 10 years old. His first book, A LAYMON KIND OF NIGHT, was published by Sideshow Press in 2009. Since then he has put out three more books with Sideshow: the two-novella WHISONANT/CREATURES OF THE LIGHT combo, a short story collection entitled TALES FROM THE MIDNIGHT SHIFT VOL. I, and the Halloween themed DARK TREATS. He also has put out the novella ASYLUM with The Zombie Feed, and Bad Moon Books released a digital collection entitled GHOSTS IN THE ATTIC and the novella OCTOBER ROSES. He released his first published novel, THE QUARRY, with Evil Jester Press, and followed that up with SEQUEL from Gallows Press and THE SUMMER OF WINTERS also from EVIL JESTER. He lives in Greer, SC, with his partner Craig A. Metcalf.