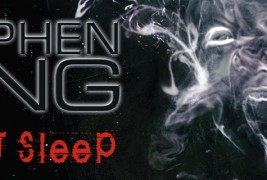 It's been thirty-six years in between visits with Danny Torrance and the ghosts of The Overlook Hotel.
With last week's release of the highly anticipated DOCTOR SLEEP, horror maestro Stephen King shows that he still shines as a horror author.  Unraveling a tale both terrifying and moving, King holds out his hand to his Constant Readers and we hold on, white-knuckled, through over 500 pages of what has instantly become one of my all-time favorites by the all-time horror great. It's as if we are meeting Mrs. Massey of Room 217 and Horace Derwent for the first time all over again.  King himself says that DOCTOR SLEEP is a "return to balls-to-the-wall, keep-the-lights-on horror", and boy, does he not disappoint.
DOCTOR SLEEP begins shortly after THE SHINING ends.
Three years after the hotel from Hell went up in flames, taking Jack Torrance and a host of demons with it, we catch up with Danny, now eight, his mother Wendy and good old Dick Hallorann, former Chef of The Overlook.
Danny, the boy who narrowly survived his father's possessed and psychotic rampage with his life, thanks to the very gift that the original book was titled after, and Wendy have settled down (somewhat) quietly as they try to get their life back on track following such catastrophic tragedy and psychological damage.  Dick keeps in touch with the young boy whom he grew so close to in THE SHINING and helps Danny further his special skills in ways that ultimately could save his life.
Fast forward a couple of decades and Danny is now scraping the bottom of the barrel, having lost almost everything, including his sobriety but not his shining.  With a grimy conscience, living with secrets he vows to never speak of, and without a home to call his own, Dan (as he is now known as) has nothing to lose when he decides to head North, for New Hampshire.  He's a sloppy man with a sad past, but he is still an old friend to the reader and it is nice to be reacquainted. Unsure of what he's looking for but knowing he needs help, Dan finds there are more answers and questions out there than the few rattling around in his drunk brain.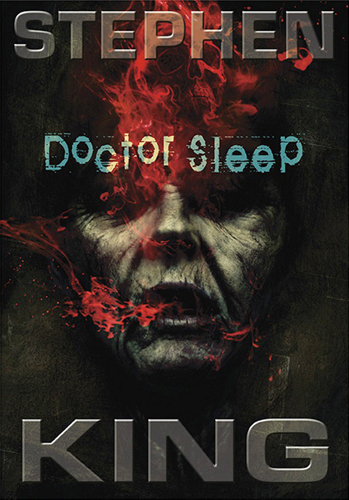 As a supernatural gang of RV-driving Americanos cruise the Land Of The Free craving far more than a Kodak moment, a young girl named Abra (like cadabra, get it?) shines almost from birth.  With inexplicable mind talent that her parents nor pediatrician can even begin to comprehend, Abra goes through her childhood believing she is the only one with this gift.  Much like Danny grew up believing the same thing before he spent a winter at a resort in Colorado.
When the gang of villains, known as the True Knot, catch wind of the young girl, they begin a nationwide search for the shiner who could be the ultimate jackpot for their cause.  In true King fashion, this clan is a vicious, blood-thirsty outfit that will stop at nothing to get what they want or need.  But Danny has other plans as he exorcises the demons not just in a bottle but also in his mind.
With sobriety in his grasp and as clear a hold on the shining as he's ever had, Danny embarks on a journey not just to protect Abra and himself, but mankind as a whole.
Mind-blowing twists and the ultimate showdown ensue (there are so many spoilers I'd love to discuss with each and every one of you who have read this book already, but I won't ruin it for those who haven't!) and before you know it, you are catching your breath, eyes bloodshot and having to punch in to work in five hours.  And you wouldn't expect anything less from The King himself.
King unravels a gift to the book shelves with this novel—true terror around almost every corner, just the right dash of nostalgia that brings you right back to THE SHINING, and ultimately, a story of love and strength during the most trying times.
This novel contains some of King's most crisp writing in decades.  Razor-sharp narrative and spot on dialogue will keep you awake far past bed time, with your heart racing and mind lapping up every word.  Edgar Allan Poe's haunting testimony that "all that we see or seem is but a dream within a dream" is intertwined into DOCTOR SLEEP masterfully.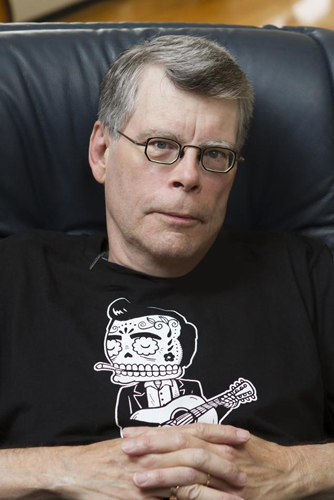 Nods to everything from GAME OF THRONES to King's son Joe Hill's novel NAS4A2 keep the book fresh with what many critics over the years have criticized King for.  This 'ad placement' has been in almost all of King's work (he doesn't use generic beer labels and his characters don't eat at Pancake Shacks—Pabst and Waffle Houses are here, thank you very much) and I see it as nothing but a lame ass attempt to knock a literary giant.  The familiar name drops aren't for royalty checks, they are here for us as the reader, for King as the author, for our sense's sake.  We can taste the Big Mac as it is being eaten by a hospital orderly.  We can picture exactly what Abra thinks Dan looks like when she compares him to a very popular television star. This is the very same stimulation we get from King's expert narrative that allows us to feel the pain and smell the air around the characters.  It only adds texture and depth to the story being told and you won't find a Constant Reader who would have it any other way.
Along with the merchandise placement, there are some other familiar themes between DOCTOR SLEEP and other King works.  Where DREAMCATCHER had file cabinets in the mind, here we have lock boxes.  Secondly, no epic adventure would be complete without a group of trusty friends to go along with.  We get to know and fall in love with a motley crew of shiners (and one just a helpful family friend) in this novel.  The Alcoholics Anonymous quotes and anecdotes are here as well, just as they are in many other King stories.  Lastly, obviously, telekinesis is an theme that pops up again, and with a young girl no less.
A brilliant and chilling entry into the King catalogue, DOCTOR SLEEP was well worth the wait.  After nearly two years of rumors and even a public reading of a few excerpts by King, the author was setting himself up for a trap of grand proportions.  King himself wondered aloud if he would be able to scare the adults now whom he had terrified when they were teens with THE SHINING.  Just like most roll their eyes at horror film sequels, a horror novel sequel is just as unnerving for those who hold the original in such high esteem.  Far rarer than its film's counterpart, the horror novel sequel rarely lives up to its billing.  But King is a professional and, above all else, a fellow fan of the genre.  He sits us down, buckles us in and we are his willing passenger.  We trust him to get us there and back, even if there are a few detours and flat tires in the foggy woods along the way.
Amidst all of the terror and white-knuckle urge to turn to the next page, dreading what we may find out but completely enthralled, King shows that he is still just a book fiend doing what he loves most—writing.  I have never gaped or gasped out loud while reading a book as often as I did with this one.  I passed up hours of sleep and DOCTOR SLEEP held a vice grip on my daydreams from page one to five hundred twenty-eight.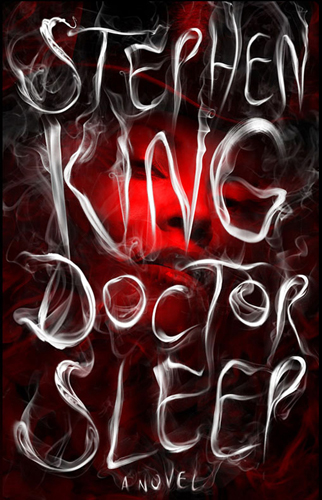 Ladies and gentlemen, DOCTOR SLEEP not only excels as a sequel, but is a powerhouse of a stand-alone novel and immediately became my favorite book of the year.  Worth every cent, do yourself a favor and lose yourself in true balls-to-the-wall horror again.  We deserve it and King has delivered.
"Life is a wheel and it always comes back around".  Here's hoping this isn't the last time King extends his hand and asks if we want to hear a scary story.