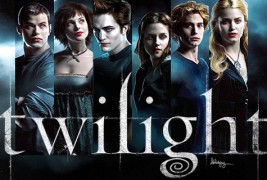 The other day my lovely and extremely patient girlfriend was telling me about a soon-to-be-ex-coworker whose ambition is to be a roadie for Bon Jovi.  "She's only missed six out of forty-four Bon Jovi concerts this year," said Ashley. "And she's quitting her job because they won't give her time off to go see him in Massachusetts this weekend."  
"Sounds kind of stalkery," I said. "Maybe Jon Bon Jovi's going to wake up with two broken legs and her standing over him with a sledgehammer."  
Ashley, being a horror buff, got the reference immediately.  In my head, of course, it didn't end there.  This was Massachusetts, so J.B.J. had probably been scheduled to play in a certain decaying little college town, and Roadie had allowed herself to be impregnated by the eldritch thinghood of Yog-Sothoth in exchange for nothing less than the soul of Bon Jovi, who would be sacrificed in front of standing stones sacred to the Black Goat on Walpurgisnacht unless Ashley and I (Tool's more my speed, but I'm not averse to Bon Jovi) rescued him, an act that might or might not include Tommy guns and dark pacts with deities from the Mayan underworld.[1]  Horror, right?  
Not really.  I'm amused to an endless (and probably unhealthy) extent by the above scenario.  It reaffirms all the things I secretly (or not-so-secretly) want reaffirmed in life: the world is filled with fantastic and mysterious things that regularly intrude in human affairs; a life of dangerous but thrilling adventure is not only possible but likely; all that's necessary to solve life's problems is courage and ready access to antique weaponry.  That's not scary–that's comforting.  So despite all those trappings–psycho fans, dark bargains with bloodthirsty gods, the Cthulhu Mythos–I've spent the last four hundred words describing a situation that really isn't horror at all.  In fact (to my perhaps diseased mind), the idea of all this happening to the guy who sings "Livin' On a Prayer" and "You Give Love a Bad Name" is pretty funny.  So why am I wasting time for you, the committed horror fan?  
Douglas Winter famously claimed that horror isn't a genre at all, but an emotion.  I've seen some call Twilight horror based on the reasoning that if it has vampires in it, it must be horror.  But when was the last time you really thought vampires were scary?  Bad-ass, cool, maybe even sexy, depiction depending, but not really frightening.  Horror is one of the few types of genre fiction determined not by its window-dressing but its attitude.  Put another way, if I write about a wizard in a castle it's definitely fantasy of some kind.  Even if I make him a necromancer surrounded by zombie servants, it might not be horror.  To make it horror, I have to show you something uncomfortable.  Our necromancer's isolation.  His mental decay.  The way his dick stirs when he looks at the shapely, stiff, pale legs of his maidservants and slides his tongue between their dry, rictused lips.  Or, as Jeanne Cavellos says in her essay "Innovation in Horror," "The horror genre has one requirement for membership: The story must make the reader feel. . .horrified."  
I've often found myself in disagreement with both sides of the Literature vs. Genre debate.  As much as I railed in college against the expectation that we write nothing but plotless little stories about middle class suburbanites, the genres I love are often guilty of equally mortal sins.  One of the worst is the tendency to core a story of all humanity in favor of barely original twists on extant props, like vampires that sparkle instead of burning up in sunlight.  If there's a defense for horror (and I don't think we need to fall back on any such "it releases our inner devils" bullshit–I'm not drawn to this genre for catharsis), it's that for horror to work its creator has to understand the human mind.  
So imagine a young man who wants to be a writer, unhappily employed at a menial job he despises, having difficulty rising above the realization that he will always work behind that desk or stocking those shelves.  When the supernatural intrudes, it isn't a time for actualization, but a further tightening of the lock.  Drawn into a conspiracy involving a musician our protagonist doesn't much care about one way or the other, our would-be writer realizes, listening to the chanting from the next room, that a nationwide manhunt will result if the musician disappears.  But the protagonist?  Totally overshadowed, he won't even have anyone beyond a few close friends to bemoan the fact that he was "cut off before his time."  The novel he's agonized over for years will probably be thrown out.  The girlfriend will move on.  Death is the gate of obscurity, and worse than anything he might be subjected to by the secret society that has imprisoned him, he realizes that in a few years he will be almost totally forgotten.  
I don't know if you're scared, but I am. 
---
[1] Called Xibalba–"The Place of Terror."  It's referenced extensively in the Mayan epic referred to as the
Popol Vuh
and was both underground and underwater, across three rivers: one of blood, one of pus, and one of scorpions.  Once these Barkerian obstacles were surmounted, one faced giant bats capable of biting off human heads and gruesome death gods with hands instead of lower jaws.  So next time some New Ager tells you about how Native American culture was all about nurturing Earth Mothers and Happy Hunting Grounds, kindly remind them that Mayans were telling each other stories about charming figures with names like Blood Gatherer and Stab Master before Freddy Krueger was a sick little gleam in Wes Craven's glazed eyes.