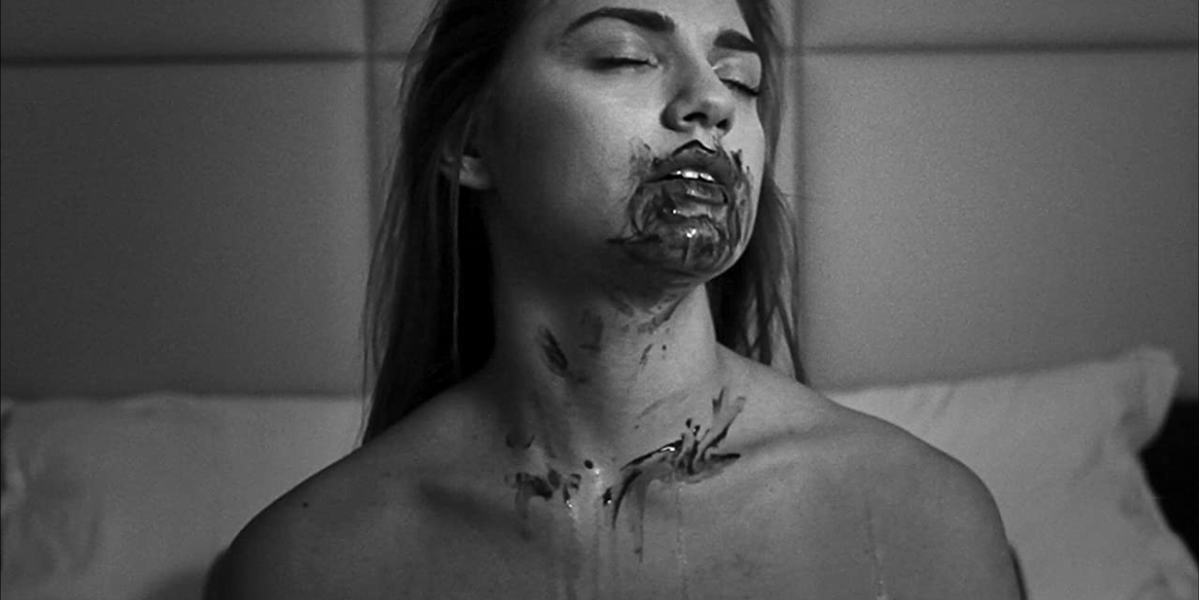 As a fan of Bryan Enk's work for nearly fifteen years, I've grown accustomed to a certain atmosphere and aesthetic with his works. A master of making every penny count, Enk's filmography is an immersive experience that has won over fans for good reason. An aficionado of the genre we all love, Enk rarely will shock you with a jump scare, and gratuitous gore is never on the shot-list. It's all about the paranoia, dread, and heartache that comes with facing horror.
Enter Blood Daughter, Enk's latest project and another entry of his into the Dracula pantheon. Written, produced, and directed by Mr. Enk, it's the filmmaker's reverence for the genre that gives this project its heartbeat. Everyone knows any good Dracula-esque story requires a shoulder-crushing weight of loneliness and loss. Blood Daughter delivers in that regard.
In Blood Daughter, Jonathan Harker and Dracula are both pushing forward after the monumental loss they suffered in previous iterations of both Enk's films and the Dracula story, determined to keep Mina's memory alive. Here, Harker finds himself hiring women for his law firm who physically resemble his lost love. Dracula, on the other hand, has the daughter Abby (Alexandria Johnson) he shares with Mina locked away in a tower in the hope that he can protect her from what has proven to be a treacherous existence as a threat to humanity.
The movie isn't a simple telling of Dracula's bloodline and the carnage that ensues, rather there's quite a bit of time spent on the village that has seen its residents plucked and brought to the blood castle to quell Abby's thirst.
We also meet a cult called The Blood Sisters, a group consisting of both men and women, who work for the 'Master' (Jeff Miller) in providing Abby with her nourishment. We also get to know Inspector Claudius (Andy Hunsaker), who has lost his daughter and believes she has joined the cult.
Abby isn't your stereotypical starving vamp, though. She's struggling mentally, and that is portrayed nicely in the film as inner dialogue. It's easy to feel for a child born into a vicious cycle of bloodshed and torture and I feel like the film ends strongly from a story-telling standpoint.
Overall, the film is about the curse that Dracula has befallen a whole new generation of victims. It can be difficult to tell a story under the shadow of the classic horror character without leaning on crutches and nods to previously done fanfare, but Enk does a good job of constructing a story that stands up on its own.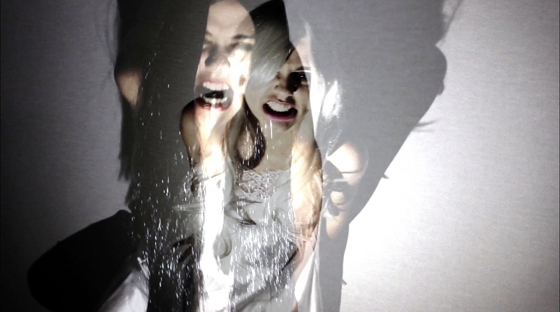 What I like most about this film is the fever dream quality it has. That's pretty typical with independent films, all things considered, but it's not a pitfall here for Enk. It's a turbine engine that keeps things moving forward. Most importantly, it keeps the spirit of the Dracula terror intact.
Another aspect I really loved about the film is something I learned after viewing. The two images that played such a big visual part in Blood Daughter are shots from two college films Enk made back in the early 1990s. Appropriately titled Dracula and Dracula Returns, the nostalgia is a great personal nod from Enk. Most importantly, it works great here and isn't simply self-indulgence. Enk has dipped his wooden stake into the Dracula mythos numerous times in between those first VHS college films and his latest.
Enk takes the connections with his previous films to another level by employing Chuck Johnson as Van Helsing, some thirty years after he originally played the character in those Bowling Green flicks. Keeping things in the family, Abby is played by Johnson's real-life daughter.
All of Enk's films hit the mark visually, and Blood Daughter's use of color is a major character in this storytelling experience. The black and white sequences and shots shrouded in endless shadow respect the mood of the source material.
For all the positives that Enk brings behind the scenes to the forefront, I was fairly disappointed in the quality of acting here. Storytelling being such a strength of Enk's, it's imperative that his films relay that story effectively and I didn't feel like this one hit the mark. A rare miss but a glaring one, unfortunately. That's no personal knock on anyone cast in the film—it's extremely difficult to cast an indie film and everyone here did their best work. But at the end of the day, a film is tasked with telling a story and this one would have hit harder and left a lasting effect on audiences more if there was a bit more firepower in front of the camera. Honestly, I think this project would have made for a great novella considering the strengths of the story.
All in all, Blood Daughter is a satisfying installment in Enk's vampiric canon.