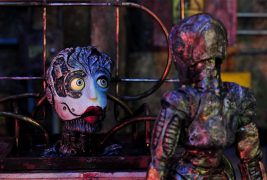 Nothing beats the horror classics, in this writer's mind, so it was quite a pleasant surprise to watch a short film recently that paid almost direct homage to one of my all-time favorite black-and-white films.
Broken is an animated short written and directed by Adam Ciolfi, who has carved a nice niche for himself in the animated short film field.  Ciolfi's The Lady of Names is a fantastic dream tale that instantly had me excited to check out Broken.
Originally released in 2014, Broken has done quite well for itself on the film festival circuit, racking up applause from across the globe.  The short has been featured at the Crypticon Seattle Film Festival, the Montreal International Animation Film Festival and the Diabolique International Film Festival, just to name a few.  The film was also nominated for a Rondo Hatton Award in 2014 for Best Short.
If you aren't impressed by now, let me throw out this awesome little nugget – Broken is basically the re-telling of The Brain that Wouldn't Die, only instead of a maniacal scientist and his frustrated Jan in the Pan lover, Broken features a heartbroken robot named Isaac who is simply trying to keep the love of his life, Leith, alive.  Isaac clearly begins to unravel as the film rolls forward, but I found myself sympathizing with this little robot dude much more than I ever did with Dr. Bill Cortner from the original 1962 cult classic.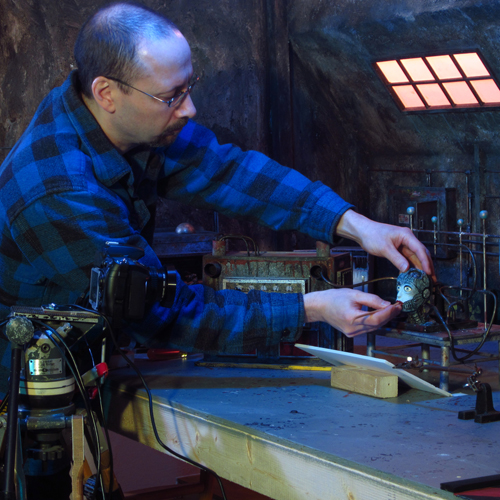 Isaac believes he can bring Leith to life fully again and ignores Leith's pleas to simply let her die.  Of course, Leith isn't the only tormented organism in the laboratory.  Isaac has a secret in a hidden chamber – a very loud and seemingly angry secret that threatens to destroy the laboratory at any moment.
When love and ignorant determination finally overwhelm Isaac, things get messy in the laboratory and a sad fate awaits our two main characters.
Maybe it was because I have such a deep affinity for The Brain that Wouldn't Die, but I don't think that's exactly why I love this short film so much.  It has a fun little Tim Burton vibe to it and Ciolfi's passion for the project seeps through every second of the film, as he has done a fantastic job with detail and the cinematography here.  This film is clearly a labor of love for Ciolfi, who basically did everything to bring this film to life, including directing, writing, producing, and editing among other titles.
I highly recommend this little gem and look forward to future projects from Mr. Ciolfi.