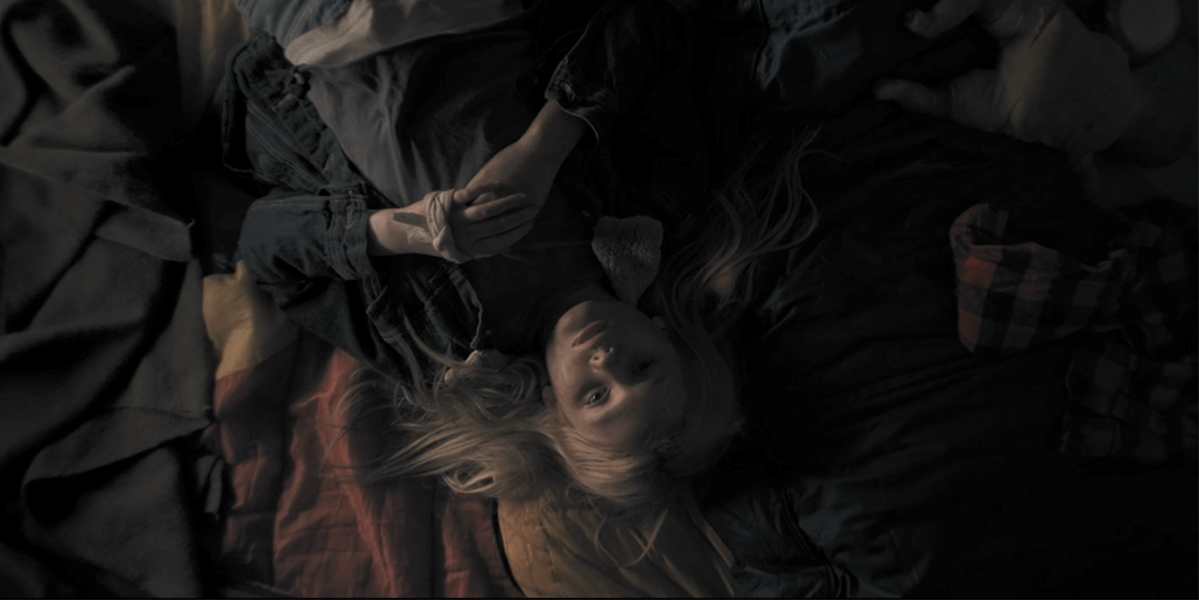 Sometimes ambiguity is a blessing. Sometimes a curse.
First-time feature film director Cory Choy's Esme, My Love straddles that line in ways guaranteed to leave you, appropriately enough, satisfyingly frustrated. This is a sumptuous bit of filmmaking, so beautiful to watch (and listen to, I might add) that you tend to forgive a pace so slow you literally can watch paint dry.
Confusion, doubt, bewilderment, soul searching, head scratching, perplexity – all are in play here as you wait for an "Ah Ha!" moment that never comes. But maybe that's the intent.
We begin on the road, with Hannah (Stacey Weckstein) and daughter Esme (Audrey Grace Marshall) headed to a lush forest that lends itself to camping, canoeing and an eventual visit to the abandoned home of Hannah's grandparents. It's known that Esme is ill, but exactly how ill remains a mystery for most of this adventure.
Adventure might be a bit of a misnomer, as the ultimate goal is to meet up with Emily, whose relationship to Hannah and Esme is never made clear. It's just one part of a 105-minute guessing game that plays out mostly in the viewer's mind.
Some of that guesswork applies to Esme's approach to her mother, alternately calling her Hannah and Mom. The mother-daughter bond, in fact, is stretched to the limits as Hannah's behavior begins to jump from lucidity to delusion. She has visions, for example, of an angelic Esme in white, flowing garments. She nearly allows Esme to drown after a plunge into the lake, only to rescue her at the last moment. She's frequently digging in the dirt, sometimes to discover childhood objects long since buried, other times for reasons unknown.
Esme, too, has moments of illusory confusion, at times seeing her mother as a monstrous creature caked in dirt and with eyes and mouth sealed shut. She frequently opens a compact mirror that seems to reflect both reality and the supernatural.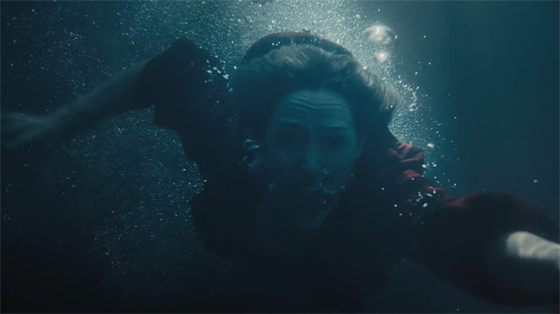 But there are moments, too, when Hanna, like any mother, comforts, nurtures, scolds and instructs, just as Esme, like any pre-teen child, taunts, yells, embraces and grows.
So, is this then an exploration of a familial relationship? Is this an allegory on grief, loss and past remembrances?
The plain simple truth: The hell if I know. Your guess is as good as mine, though sometimes there's joy in that.
But I will say, the journey to any interpretation is mind-blowing. While the story, co-written by Laura Allen and Choy, is no doubt purposely ambiguous, the cinematography by Fletcher Wolfe is clear-as-a-bell gorgeous. The colors of the forest, shot from above and below, from near and far, are breathtaking, as are the lake images and the moodier, deftly lit scenes in the car and the home. It's all an atmospheric feast.
As director, Choy gets credit for turning his two-person cast into a dynamic duo. The chemistry between Weckstein and Marshall is electric. Both turn in bravura performances, and Marshall's Esme, in particular, is nothing less than riveting. You can't take your eyes off her.
Choy, along with Ash Knowlton, also gets credit for a soundtrack that is mesmerizing, whether it be through vocalizations, strings, woodwinds or even the sounds of a triangle and cymbal tapping. The sounds and sights in Esme, My Love blend as seamlessly as peanut butter and jelly.
There is a reason this movie, a Silver Sound production, has fared so well in various film festivals. It's turned ambiguity into not just a visual and musical tour de force, but into an artform. So, armed with few answers but tons of admiration, I'm here to say Esme, My Love is … well, lovely.