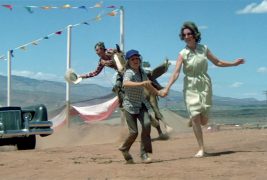 Amaxophobia is defined as 'the fear of being a passenger' and is a specific phobia that can cause a paralyzing sense of dread when in a car. It's a serious condition affecting real people, and it can arise for a number of real-life reasons. Moreover, it's also something you might expect to see in a number of characters from well-known horror films. Here are five of horror's scariest cars:— cars that you definitely wouldn't want to take on a road trip and that would make any passenger fear getting on the road again.
A Terrifying Chevy: JEEPERS CREEPERS (2001)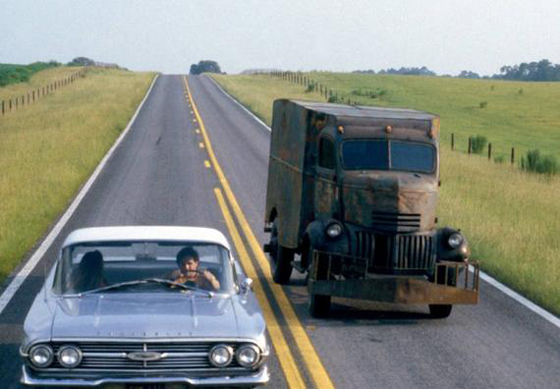 A Chevy Equinox is said to be one of the best vehicles to spend the night in if you're on a long road trip and you're strapped for cash, but not all Chevys are quite so welcoming. Jeepers Creepers features a 1941 Chevy Cab Over Engine, which viewers found as scary as 'the creeper' inside it. The truck terrorizes protagonists Darry and Patricia Jenner after they investigate a mysterious dumping on their way back home after spring break. Unbeknownst to the siblings, something has been alerted to their interest in the mystery, and the truck is determined to track them down.
The Chevy was modified extensively for its role as 'the creeper truck,' with a bumper added to the front, the wheelbase shortened, and a distressed box added to the rear of the vehicle. All three creeper trucks in existence were used during the making of the film.
A Rampaging Black Lincoln: THE CAR (1977)
After targeting two teenage cyclists on their way to camp, a mysterious black Lincoln Continental runs down a hitchhiker in The Car. Soon, the sheriff in charge of investigating the incidents becomes a victim of the car as well, and the detective who takes over begins to realize that it may have supernatural powers. The evil car was designed by George Barris, known for car customizations in a number of Hollywood productions. Four models were made for this film. Only one vehicle remains, however, as three were used as stunt cars, and were destroyed during production.
An Evil Plymouth Fury: CHRISTINE (1983)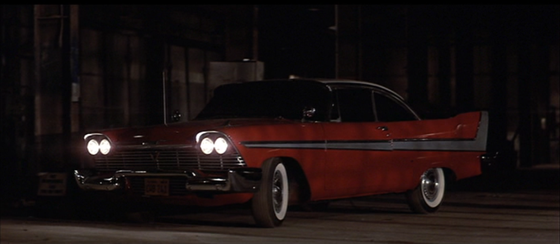 In Christine, protagonist Arnold 'Arnie' Cunningham buys a wrecked Plymouth Fury he sees for sale in a garden. The red Fury was named Christine by its original owner and Arnie has it restored to its former glory. Becoming obsessed with the car, his personality becomes darker and darker. Christine herself has a dark and jealous personality, and it's quickly clear that she has a mind of her own.
The film is based on Stephen King's novel, Christine, and has become a cult classic. The car was custom made especially for the film, as the Plymouth Fury was only available in buckskin beige.
A Possessed Hearse: THE HEARSE (1980)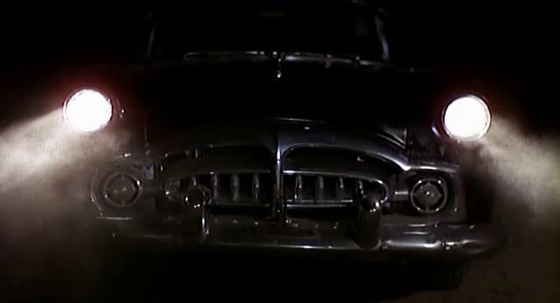 In The Hearse, protagonist Jane Hardy recovers from a difficult divorce in a summer house left to her by a witchcraft-practicing aunt. She is haunted by a black hearse and its driver as soon as she moves in and she starts to question her sanity. When she begins a relationship with a young local man, the viewer is prompted to ask if he could be the creepy driver of the hearse. A 1951 Packard Funeral Coach is used as the hearse, and it's as creepy as the driver himself.
A Horrifying Stunt Car: DEATH PROOF (2007)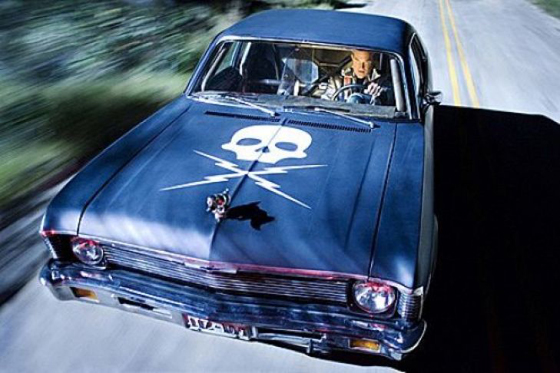 Friends Julia, Shanna and Arlene meet up in a bar before traveling to Lake LBJ, and meet Mike, a former Hollywood stuntman with a 'death proof' stunt car. He uses the car to stage elaborate accidents so he can murder young women, and the central characters spend the film trying to outrun him. Two cars were used in the film – a 1970 Chevy Nova and a 1969 Dodge Charger. The stunt car is a menacing matte black, and although it has no power itself, it's as scary as the killer inside it when you're on the run.
Cars and trucks are often used in horror to evoke a sense of fear, but not all of them have such important roles as these. Once you've seen Christine, you're unlikely to look at a red Plymouth Fury the same way again.