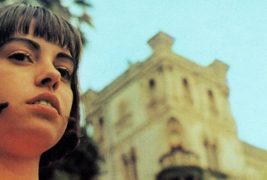 Jess Franco lived an amazing life. The Spanish director, revered internationally by fans of erotic, horror-themed exploitation films, had a fertile mind and, thus, a prolific body of work. When he died of a stroke in 2013, he left behind scores of films — some dazzling, some delightfully deranged, and some just plain dumb.
A rebel in spirit and deed, he loathed censors and set about finding ways to break cinematic rules. There was no Academy Award or Palme d'Or sitting on his mantle, but I suspect that mattered little to a filmmaker who once decried the number of "false intellectuals" making movies.
While most of his films stayed overseas, his work — as writer, producer, director — occasionally featured Hollywood heavyweights the likes of Christopher Lee, Jack Palance, Shirley Eaton, even Orson Welles. But it was fellow Spaniard Lina Romay who seemed to be Franco's muse. She appeared in more than 100 of his films and, in 2008, married the director, only to die of cancer four years later.
All of which leads us to Full Moon Features' release of his digitally remastered Marquise De Sade (aka The Portrait of Doriana Gray). Romay played dual roles in this film, loosely — and I mean LOOSELY — based on Oscar Wilde's work.
Or maybe not. I'm not sure what this is based on, other than the whimsy of Franco. Like many of his films, this is full-throated erotica. There's another word for it: pornography. What there is in the way of story is … well, there isn't much of a story at all. But sex? Oh yeah, there's plenty of that, and we're talking unsimulated.
Here's what I made of it:
— Romay is Doriana Gray, a lesbian and aristocratic recluse living alone in her estate, save for a male butler, Ziros (Raymond Hardy).
— She has a delusional twin sister (Romay again) confined nearby in an asylum. She's a nymphomaniac whose sexual appetite — primarily masturbation — knows no bounds.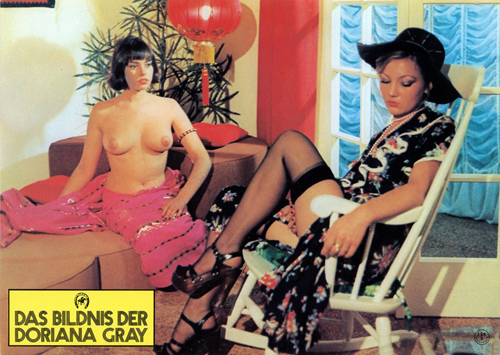 — A journalist, played by Monica Swinn, appears at the estate, ostensibly for a story but who soon finds herself enmeshed in Doriana's own sexual escapades.
— There's some kind of psychic connection between the sisters when it comes to sex and orgasms.
— And the horror part, if you can call it that, apparently is Doriana's ability to (sometimes literally) suck the life out of her sexual partners.
Now, that's a generous recounting, because what you really get here are none-too-subtle close-ups of vaginas, male genitals, busy tongues and …
I think you get the picture. It's a porn film, so who needs a plot?
Look, Franco is no slouch. He has some low-budget exploitation gems in that body of work, among them Diabolical Doctor Z, The Blood of Fu Manchu, Succubus, Venus in Furs and Count Dracula. But Marquise De Sade is way, way, way down the list.
Yes, some of Franco's technique made the cut — atmospheric lighting, creepy music, actors walking toward the camera, wide-angle shots from a distance, zooms …
Oh my goodness, zooms. Yes, you'll get up close and personal with these actors in every way imaginable. Close enough to count the pubes, if you so choose. But be forewarned: You may never look at a vagina in quite the same way.
Oh well, it is what it is. I do give credit for a nice restoration job. Considering this is a 40-year-old flick, the colors are vivid and the lighting nicely enhanced.
That said, if you want to celebrate Franco's work, there are much better pictures to sample. Marquise De Sade, in this reviewer's opinion, is best left to porn fans and … well, sadists.