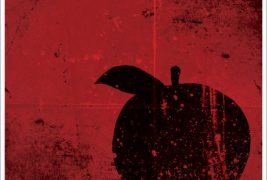 "Suffer the Little Children" is a chilling and twisted short story from Stephen King's 1993 collection Nightmares and Dreamscapes.  As one of King's short stories, the title also became one of Mr. King's fabled Dollar Babies.  The rights to create a non-profit film based on the story were had for one dollar.
Enter Corey Norman and Haley Norman, a husband-wife tandem who adapted and directed the movie version of King's tale.
The story of a teacher who slowly slips into paranoia and terror as she believes her students are out to get her is a fun one and definitely excels as a short film as opposed to a feature-length project.
Mrs. Sidley (played by Anne Bobby, best known as Lori Winston from Clive Barker's Nightbreed) is a crusty teacher cut from the old-school cloth of intimidation and sternness.  She doesn't seem to have much going on in her personal life and one can imagine she doesn't do much as far as extracurricular activities beyond grading papers and determining exactly how long is too long for an after-school detention.
Mrs. Sidley slowly begins to realize that her students aren't exactly what they seem to be and soon the poor old teacher is slipping into a tailspin of paranoid psychological fragility.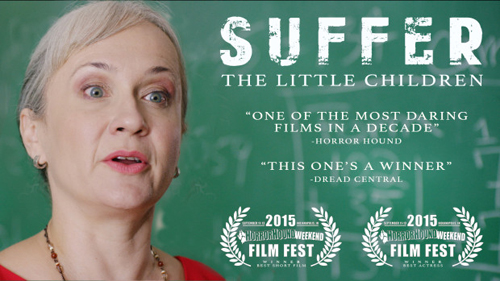 Are the students truly monsters or has Mrs. Sidley simply lost her mind?
Bobby and youngster Andrew Lyndaker, who plays the main creepy kid Robert, really shine in this nineteen-minute creep fest.  The film captures the fever dream imagination of King pretty well, and Norman makes the wise choice to not show the monster too much.
Like most of King's short story film adaptations, this one has a tough time straddling the line between realistic and ridiculous and a lot of that has to do with the fact that the story itself struggles just as much on paper as it does on film.
The carnage at the end of the film is a bit hokey and certainly a tough sell, especially in this day and age, politically speaking.  Overall, however, Suffer the Little Children is a fun short that follows in the footsteps of King's short story quite well.