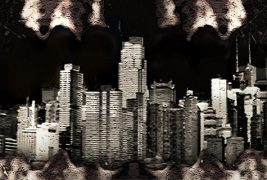 The city can be a frightening and dangerous place. Dark alleys, strangers, crime, speeding vehicles, and even law enforcement can be potentially life threatening. Walking around the city at 3:00 am when there's no one, or perhaps just the one other person in the shadows, can make one's heart pound and quicken one's step. There is something old and haunting in even the bricks and pavement themselves. It's no surprise that the city is the backdrop for the short stories in Dark Cities, an anthology of short horror stories edited by Christopher Golden.
The stories range from violent and modern as in "The Dogs" by Scott Smith and "What I've Always Done" by Amber Benson to dark and twisted fantasy like "The Sanctuary" by Kealan Patrick Burke and "The Maw" by Nathan Ballingrud.  There's even neo noir with a supernatural twist as in "We'll Always Have Paris" by M. R. Carey. These stories are like various people all living together in the same sprawling metropolis, whether it be in a new steel and glass high-rise or a turn-of-the-century brick walk-up.
Other than the city backdrop, what the stories have in common is that they treat the city as almost another character. In a multitude of the stories the city is almost a living and breathing thing. In stories such as "In Stone" by Tim Lebbon and "Graffiti of the Lost and Dying Places" by Seanan McGuire the city may very well be alive and may very well be hungry. In this way, there is a cohesion to the myriad of tales collected in this anthology.
Some stories work well as a self-contained tales and other stories feel like a mere peek into another world. A few of the stories left me wanting more where I felt as if it could be a chapter in a larger book.
Each story is well written and interesting. The horror ranges from eerie to funny to cringe-worthy to downright panic inducing. With such a diversity of horror tones there's something for every horror fan. While I enjoyed all the stories, the tones are so varied that some readers may find themselves really enjoying certain ones but not others. Even if this is the case, the quality and variety of the stories should provide an ample amount of reading material to make Dark Cities a worthwhile read.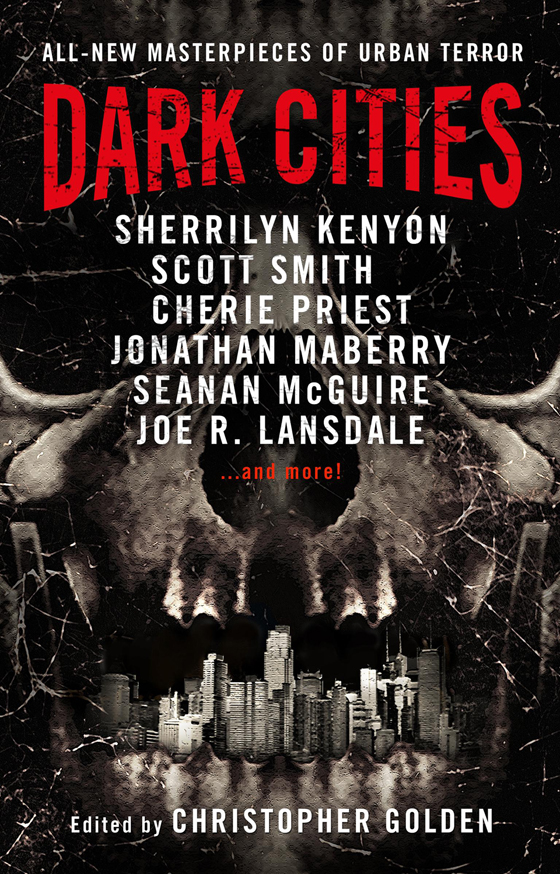 Dark Cities is available through Titan Books.