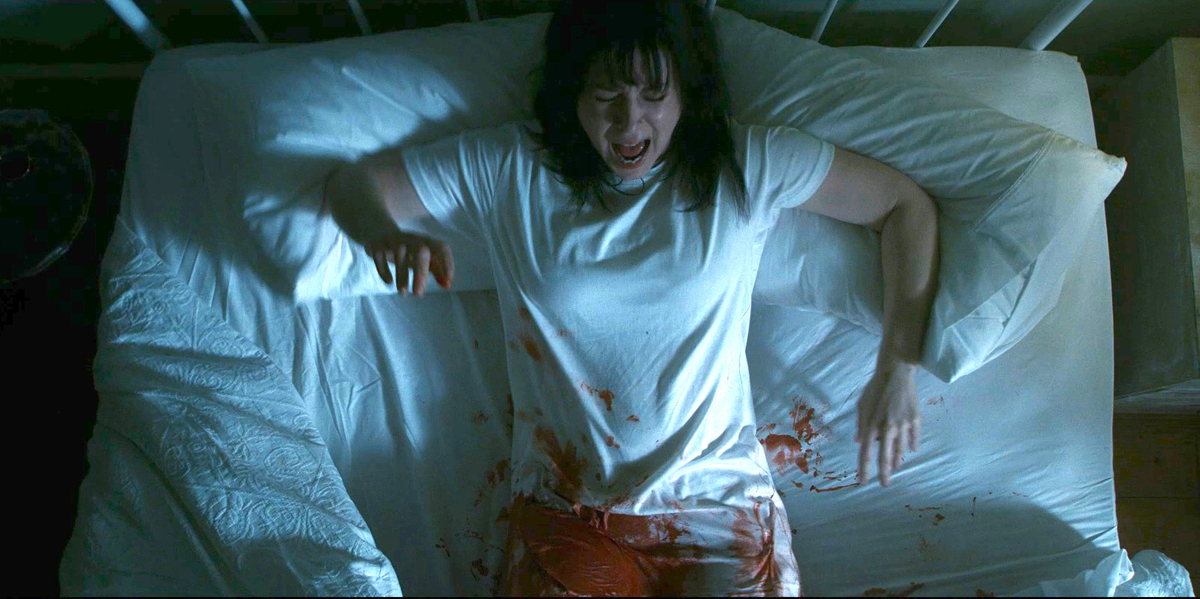 It's finally that time of year and I, for one, am ready for it. I just watched a pretty great movie to kick the season off and I'm just going to get right to it and tell you a little bit about Surrogate—a spooky, ghostly tale from Australia that checks all the boxes and is a satisfying watch overall. So, grab a hot cider, or one of those gross pumpkin spice flavored things, and sit back while I tell you a little bit about what you can expect….
Surrogate comes to us from the minds of the writing duo of Beth King and David Willing, who wears two hats, as he's also the director. It's difficult to put together a synopsis that doesn't give too much away. The movie's not your typical over-the-top gorefest, nor is it a slow burn of a story. This offering feels more like a modern telling of The Changeling mashed up with The Ring, as it's that kind of a ghost story. It's not only about loss and the supernatural but also the protective nature of a parent who's willing to do whatever it takes to save their child from the clutches of something evil even if it means making the ultimate sacrifice to keep them safe.
The cast is phenomenal. The performances are brilliant, especially from child actresses Taysha Farrugia and Ellie Stewart. This is a completely refreshing change from listening to children screaming shrilly for the entirety of a horror film. The leading actresses, Kestie Morassi and Jane Badler are incredibly believable in their roles as the powerhouse protagonist and hateful antagonist, respectively.
I'd be remiss if I didn't mention Mark Buys's score which adds even more suspense to the already tense atmosphere of the film.
Surrogate's main strength among its many is the incredibly strong storytelling that kept me glued to the screen. And don't worry. There are some very effective jumps and gore throughout the film, but not a lot. There are also some unexpected twists and turns as well as a bit of comedic levity thrown in when needed.
I thoroughly enjoyed Surrogate and found it to be one of the better horror offerings of 2022 thus far. If you'd like to watch it, it's currently streaming on Amazon Prime for $1.99. Give it a watch and let me know your thoughts.