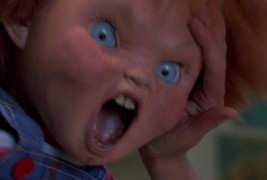 Tom Holland has enjoyed a successful career in Hollywood.  As a writer, Mr. Holland wrote one of the most ambitious sequels in film history with Psycho II, starring Anthony Perkins twenty-two years after everyone's favorite mama's boy first tore onto the scene.  As a director, he's created the world's scariest doll and made vampires cool again.  He's directed three Tales from the Crypt episodes, was a contributor to Masters of Horror and is now enthusiastically building upon a growing series of short films entitled Twisted Tales.
The man is responsible for countless nightmares and piles of scarred childhoods, and nearly forty years after he began scaring people, he's still at it.  Tom Holland is still loving every minute of it, too.
With a memorabilia website celebrating some of his most popular films up and offering some glorious goodies and a head full of short stories and short films, Mr. Holland is certainly not short on projects these days.  I recently had the pleasure of speaking with the gentleman about his illustrious past and what the future holds.
RavMon:  I would be remiss if I didn't start off by telling you how absolutely terrifying Child's Play was for me, as a kid. 
Tom Holland:  Oh, well I'm sorry for doing that to you (laughs)! Part of what attracted me to the film is that it had a universal nightmare.  There's not a kid in this world that hasn't looked at their toys and thought, "what would happen if they came alive?"  We shot Child's Play in the dead of winter in Chicago.  I can stand up and lean against the wind on the bridge over the Chicago River.  It's like 3am and the wind was so strong it would hold me upright!  It was such a joy to watch the scenes coming together.
RavMon:  Did you ever imagine that the film and the Chucky character would have ever gotten so big?
TH: No.  Not at all.  They merchandized the living hell out of him so that put it on a different level, and I don't object to that because it's made him a worldwide icon! I mean, I created him, but that was a moment in time when everything was being made into a sequel.  All the fans were screaming 'for God's sake, no more sequels!' and the irony is, I did everything I could possibly imagine to make sure they couldn't make a Child's Play sequel (laughs)!  Let's see…I burned him, I tore his arm off, I tore his head off, I shot his heart out, blew blood out of his back, had him speak his last words…. But that just goes to prove that if a brand or a face is popular enough, logic makes no difference and, lo and behold, we've had many sequels. Kudos to the people involved in the sequels because what they did was cement Chucky's iconic legacy.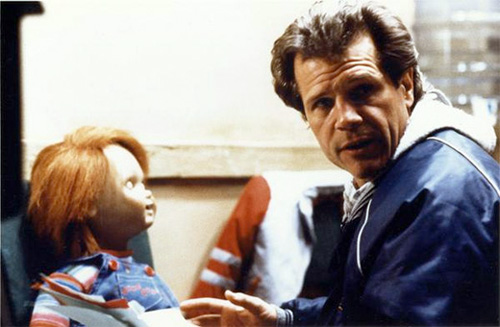 RavMon:  There are a few scenes in Child's Play that I've always marveled at.  Particularly the POV shots of Chucky running across the living room.
TH:  When I was your age, I saw Trilogy of Terror with the Zuni doll and Karen Black.  What Dan Curtis did was take a 16mm camera and put it on a pair of roller skates and run it across the floor for the six-inch doll's point-of-view.  It was so terrifying that I knew I could do that with Chucky and I knew that whenever I got in trouble, if the doll couldn't do something, I could cut to Chucky's POV and it would be even more terrifying than actually showing the doll moving.  That gave me the heart and the sufficient confidence to go in and make the movie.  Because back then, those things hadn't been done too well or they hadn't worked.  We didn't have CGI back then.  And even if we did, you have to use CGI as a spectacle rather than a crutch because if you get in medium-close, you're looking at a digital image and your eye can read that.  At that point in time, 1988, we had steady-cams.  There's a low-boy steady-cam, down around the knee caps, and that's what I used for that scene.  Nine years earlier, for Trilogy of Terror, they literally had to strap the camera to roller skates so it just goes to show how far filmmaking comes along even within a decade.
RavMon:  And the scene that really did a number on me as a kid was when you see Chucky dart across the room in between furniture.
TH:  I love that scene.  That was an awesome shot.  Again, CGI would have made that scene a bit easier, but at what cost?
RavMon:  You've been really active on your website, Tom Holland's Terror Time (www.thterrortime.com).  It's given fans a really unique and incredible opportunity to collect some fantastic memorabilia.  What led you to crack open the vault, per say?
TH:  For a long time, I was afraid that letting that stuff out put me in a position of being one of the iconic directors, which tends to mean I wasn't working much anymore.  I was reluctant to do it because it got me into the past as opposed to being firmly rooted in the present.  But I want to share what goes on behind the scenes, you know?  I love the people who are in the casts, so I was trying to share that happiness and help create a new generation of fans.
Terror Time is a way for me to try and satisfy what I realized is a growing collector's market.  I realized there is a demand out there and I haven't been one to go to many conventions even though now I've started going to some, because it's changed so much, and I think what's going on here is that there is a growing fan base for genre films.  It's got its own exponential weight now.  The horror genre is so strong right now and it's just amazing.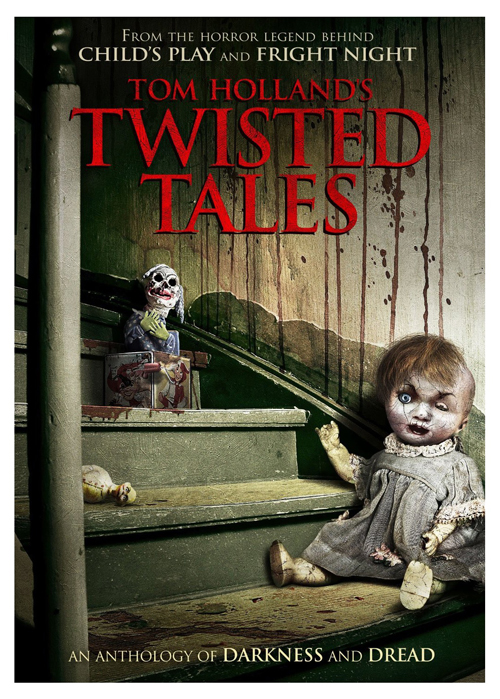 RavMon:  The site also looks like it will be doing some videos and such in the future.
TH:  Absolutely.  I wanted a place to put my own videos and what I'm writing.  I'm writing short stories and I'm also working on a novel.  In this changing world, I have friends like Adam Green and Joe Lynch, and those guys are so involved in social media and it hasn't been something the older guys have gotten into much but it's always fascinated me.  I was one of the first guys to really welcome computers because it was a major pain in the ass to do re-writes on the typewriter. I'm pre-digital, so this world is growing around me and I find it absolutely fascinating.  That all led to the THTT Facebook page and now the website.   And now Joe Dante has joined me on the site, and he's autographing The Howling and Gremlins.  Take a look at the site and keep up to date.  So I'm growing into it and the site is getting better and better.
RavMon:  You mentioned doing more conventions these days.  What has inspired you to get out there?
TH:  I feel busy as hell these days (laughs).  I'm doing more meet and greets and interviews now than I have in the past, as well.  I want to stay in touch with people in the 18-34 age range, these millennials, who can inspire me and provide good, solid feedback to me and hopefully I can give back to the community, too.  I also love horror props and collectibles, and conventions are some of the best places to find that stuff.  I've been in the prop work world for years.  I'd love to get some of that stuff up on the website, too.
RavMon:  I really want to talk about Psycho II because not only is it one of the best horror sequels of all time, but it's following up arguably the best horror film of all time.  Were you conscious of how heavy a project this was, as far as expectations went?
TH:  I was scared to death!  I knew I was going to get killed.  I knew that the critics would be against me before they even saw the film for even having the audacity to do a sequel to such an incredible film.  Now the irony is that in 1961, when Psycho came out, all of the reviews knocked the film because Hitchcock did so many things 'in bad taste,' considering at the time there were so many taboos and morals broken in that film.
The original film changed my life.  I was there for it, watching it and just eating it up.  It was the first horror slasher film ever.  There had been Hammer and AIP, but Hitchcock invented the slasher genre.  He exploded the possibilities and plasticity of film.
RavMon:  Just like Frankenstein, Dracula, and your Chucky, Norman Bates is another icon of horror, just a classic figure in the genre.
TH:  You are exactly right.  I tell you, the reason that film has held up and is growing still is the amazing performance by Tony Perkins.  Everyone was excellent, but Tony coming back after 22 years and what you're seeing is something dramatically right about the continuation of Norman.  Tony created Norman.  The sequel really cemented Norman Bates as a horror icon because ever since then there's been a constant business in reimagining Psycho.  You've got sequels, TV series…. Essentially, Norman, like Chucky or Leatherface, Michael Myers, Norman somehow has gone into that galaxy of great movie monsters of personality.  Norman is the first serial killer.  Tony did such a damn good job.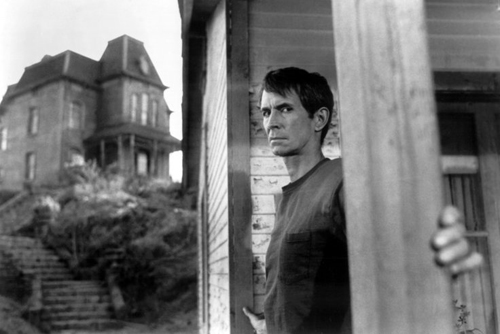 RavMon:  Fright Night is thirty years old now.  Child's Play is almost the big 3-0.  It's unfair to label these films "cult classics," but they really are their own vehicles.  To what to do you attribute your films having such strong fan followings? 
TH:  Oh, wow.  I don't quite know.  What's happened is that so many of my films have been remade or turned into sequels.  Even my television movies, The Initiation of Sarah, and Cloak and Dagger, these films were well-reviewed at their time and the fans just stuck around.  The same can be said for Class of 1984 and then my Stephen King work.  Langoliers received positive reviews as a mini-series and Thinner, which was not a success when it came out in theatres, has a pretty strong fan base now.  Somehow, thankfully, a lot of things I do taps into what is a growing community and it's gone generational.  You're an example of that, at 28 years old.  I have parents who bring their grandkids to these films and I just am amazed at the longevity of these films and very, very thankful for the fans who keep these films alive.
RavMon:  You have quite an agenda lined up right now, what with the short stories, the short films, the novel, the memorabilia website and so on.  What drives you?  What still keeps you coming back some forty years after you started?
TH:  I'm still enjoying it!  I still like the movies! You gotta just keep putting it out there in this day and age.  Hopefully the fans enjoy what you put out and as long as you are enjoying yourself, it's not really work at all.