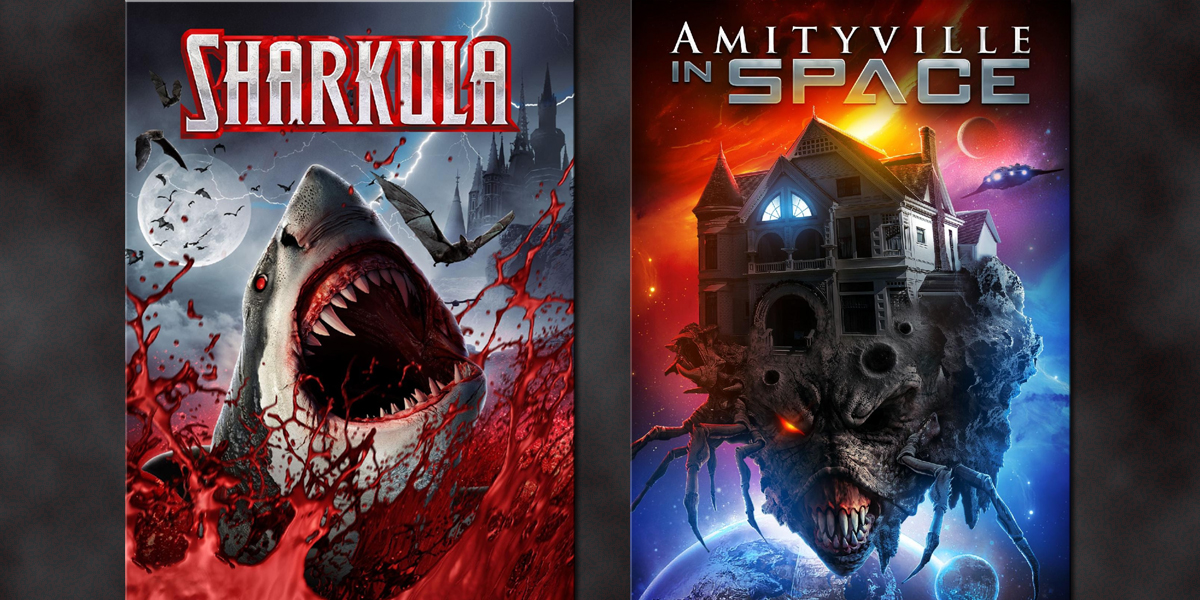 Look, Horror Fans, when you run a horror site and Wild Eye Releasing dumps press releases for two Mark Polonia joints in your lap in the same week…well, there's really no choice. We're runnin' 'em both!
Ladies and Gentlemen, we humbly present you the trailers and info for both cinematic gems Sharkula and Amityville in Space, coming this June and July, respectively. Please read on and watch below, Horror Fans….
From the makers of Sharkenstein and Noah's Shark, sink your teeth into Sharkula this summer!
The curse of Count Dracula lives on in shark infested waters, claiming the lives of a tourist community. A sea hunt for the new species results in monsters, madness and bloodshed. This great white is putting the bite back into terror, and it has help with the aid of new vampires intent on seeing it survive.
From writer-director Mark Polonia and starring Kyle Rappaport (Return to Return to Nuke 'Em High Aka Vol. 2) as Renfield and Jeff Kirkendall (Return to Splatter Farm) as Dracula, Sharkula takes to the red sea this June from Wild Eye Releasing!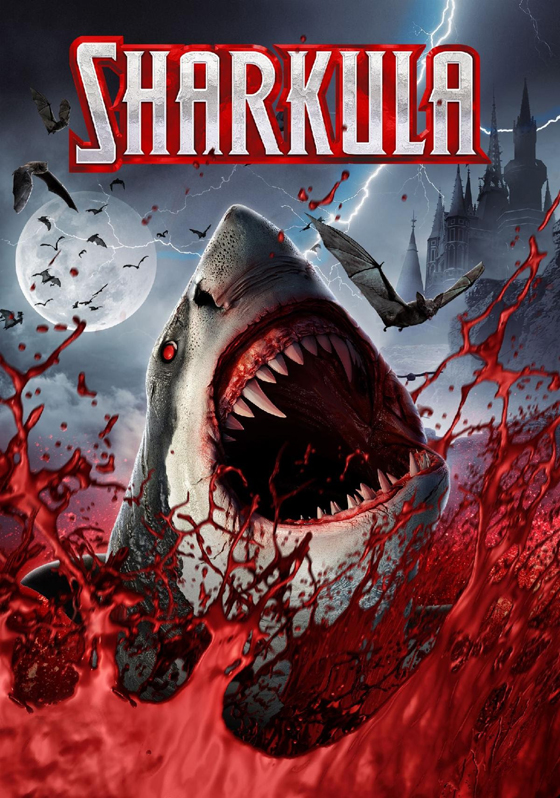 And not to be outdone….
From Wild Eye Releasing, pack your bags for a frightening intergalactic stay at Amityville.
The ultimate battle against the Amityville curse begins after the infamous murder house is exorcised from Earth and reappears in outer space in Amityville In Space—coming this July!
From director Mark Polonia (Sharkula), and starring Titus Himmelberger, Cassandra Hayes, Tim Hatch, Ryan Dalton and Jeff Kirkendall, Amityville In Space is set to remind you that screams go unheard in space.