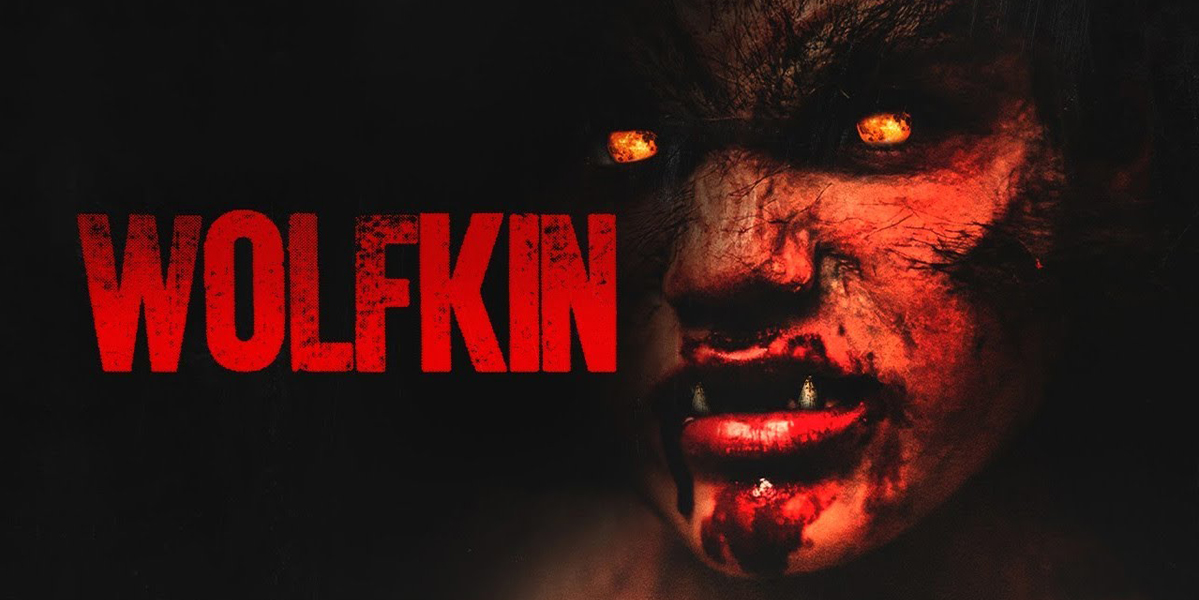 The best time of the year is finally upon us, and I couldn't be happier to kick off the spooky season with a film that's been getting a lot of buzz in the horror community.
If you've been following me for a while, you know that I'm a sucker for a good werewolf film. Sadly, "good" werewolf films seem to be a hard thing to come by because a lot of them seem to fall flat in one regard or another, but I'm always willing to give them a try. So, when I saw the trailer for Wolfkin (Kommunioun), I was intrigued. Add in the positive feedback I keep hearing regarding this film, and I was all in. So, grab a snack and a comfortable seat as I share my thoughts on Wolfkin.
Brought to us by the writing team of Jacques Molitor, Regine Abadia, and Magali Negroni and directed by Molitor, Wolfkin is a fantasy/drama about a struggling single mother Elaine (Louise Manteau) and her young son Martin (Victor Dieu) whose sudden bout of aggressive behavior becomes worrisome. Seeking either help or answers for his behavior, she decides to pay a visit to Martin's late father's parents who live in Luxembourg. What she discovers is something much darker than she could have imagined.
Wolfkin starts out with a scene of sexy time in a dreamlike setting between Elaine and a handsome fella whom we later find out is Martin's dad Patrick (Benjamin Ramon). During this scene, Patrick says something to Elaine and runs off into the woods, and we don't see much more of him.
Fast-forward to Elaine waking up in the "real" world. We follow her hectic life at work, which is a seemingly crappy job in a restaurant kitchen. She gets a call from Martin's school, asking her to come to pick him up because there's been an incident. Turns out that Martin has attacked another student.
So, Elaine takes Martin home and talks to him to find out why and it's revealed that he's got issues. He's just a lonely kid with no friends and is at that odd age of 10 where things are just tough. His dad's out of the picture and all he really has in the world is his mom. They kind of have a weird relationship, but it is what it is.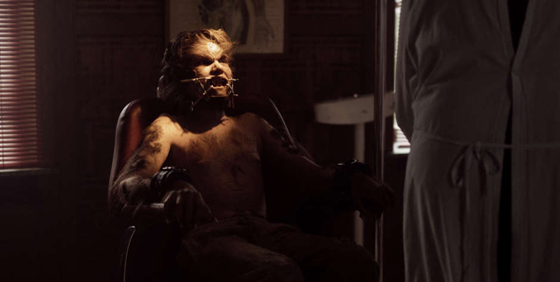 Martin continues to act out and Elaine decides that something needs to be done. She reaches out to Patrick's parents in Luxembourg for help, even though she's not had anything to do with them since Patrick's disappearance, and they have no idea of Martin's existence.
Once Elaine arrives with Martin at Adrienne (Marja-Leena Junker) and Jean's (Jules Werner) manor she's met with a less than warm welcome. However, Martin is accepted with more excitement as he is their late Patrick's son.
Related Content:
Ghoulies and Ghosties and Long-Leggedy Beasties III: My Years of Lycanthropy
Justifying the Stupid: My Weird Feelings for Howling II
As Elaine and Martin settle in, they're told that they're to become one with the family, but Elaine isn't so comfortable with doing that. However, Martin becomes comfortable a little too quickly. Jules and Adrienne tell Elaine that there are rules and traditions that are to be followed, such as how, when, and what to eat and that she will be expected to attend church, among other things. Basically, it's an Old World vs. New World battle as Elaine's values don't mesh with Patrick's parents' values.
Bizarre secrets are revealed the longer Elaine and Martin stay. A terrifying chain of events takes place and Adrienne takes control of Martin after she witnesses him acting out against Elaine. Elaine puts her foot down after she sees Adrienne's forms of punishment, and she takes Martin home.
At home, Martin loses control and becomes something beyond Elaine's imagination. Sadly, giving into her fear and heartbreak, she realizes that the old ways may be the only option to save her son and allow him to become what he truly is.
This isn't your typical werewolf film, but I found it a refreshing take. While it isn't super bloody, there are enough horrific moments throughout. Again, this is a heavily story-driven film, but it's not a painfully slow burn. The plot is engaging and interesting enough to have kept my interest from start to finish.
Wolfkin is a really well-made, enjoyable film. If you want to give it a watch, it's currently streaming on the usual platforms.