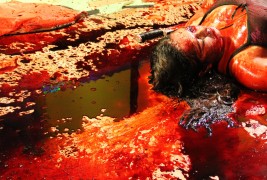 Jessica Cameron's directorial debut had begun the festival circuit and it couldn't have a better world premiere date. Truth or Dare will be making its bloody world premiere this coming FRIDAY THE 13TH at 9pm at the Arizona Underground Film Festival in Tucson, AZ. Tucson just so happens to be the hometown of Truth or Dare producer/co-writer Jonathan Higgins.
The very next day, the film is screening as a double feature with Canadian filmmaker, Ryan M. Andrews' zombie movie, SICK, at the Montreal Horror Film Festival in Montreal, Quebec starting at 2pm (Truth or Dare starts at 4pm).
Then on October 12th at 10pm, Truth or Dare will screen at the Pollygrind Film Festival in Las Vegas, NV. Cameron won the "Best Cameo" award there last year for her portrayal of Marilyn Monroe in The Black Dahlia Haunting.
Other official selections with to-be-announced screening times include the Salty Horror Film Festival in Salt Lake City, UT on Halloween night, along with the Twin Cities Film Festival in St. Louis Park, MN (Oct 17th-26th).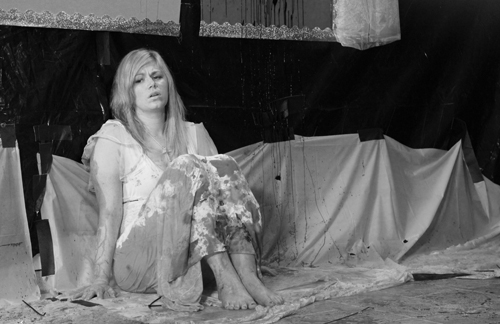 The plot of the film revolves around 6 friends who find internet stardom when they make "truth or dare" videos online. It is all fun and games until their number one fan decides he wants to play. Nothing is what it seems, and everyone has something to hide…
Watch the red band trailer for the film here: http://www.truthordarethemovie.com/.
When asked if there are more festivals other than the ones listed above, Cameron responded with: "None that I am allowed to release right now. But thanks to the fans' involvement, we do have more lined up. Thank you to the fans who have been reaching out and requesting our film and their favorite festivals. PLEASE continue to do so! Your voice does count!"
Cameron, along with producer/co-writer Jonathan Higgins, actress Devanny Pinn, and actor Ryan Kiser will be in attendance at the Arizona Underground Film Festival and will take part in a Q and A after the screening. Everyone in attendance will get their very own "Truth or Dare Vomit Bag" and the first 100 in attendance will receive Halloween candies inside their bags! Tickets for the world premiere can be purchased here: http://www.brownpapertickets.com/event/452492.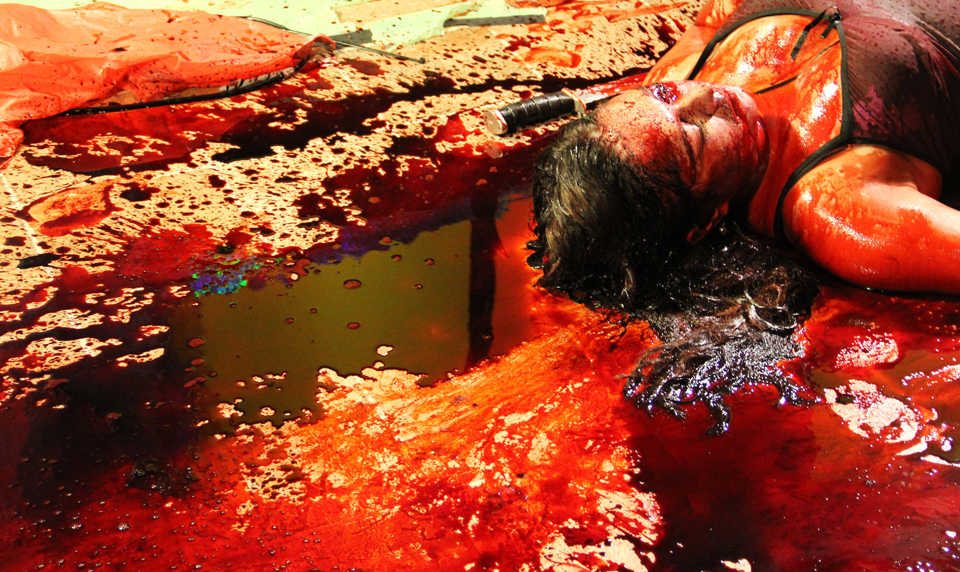 For more information on Truth or Dare, please check out the links below:
Website:http://www.truthordarethemovie.com/
Imdb:http://www.imdb.com/title/tt2762738/?ref_=fn_al_tt_5
Facebook:https://www.facebook.com/TruthOrDareTheMovie?ref=hl
Twitter:https://twitter.com/FilmTruthOrDare