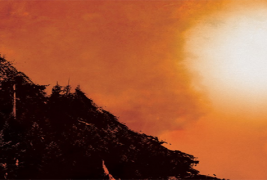 Ravenous Monster readers should be familiar with the name John Portanova as we've covered this Seattle indie auteur's genre output for the past several years now.  The latest of these movies, Valley of the Sasquatch, has been renamed to Hunting Grounds and picked up U.S. distribution via Uncork'd Entertainment.
Read the full press release below Horror Fans….
Uncork'd Entertainment is set to distribute the award-winning creature feature Hunting Grounds, sales agent High Octane Pictures announced today.
Winner of the Best Sci-Fi Horror Film award at the Toronto Independent Film Festival 2015, writer-director John Portanova's acclaimed film sees a fractured family forced to go up against an angry clan of Bigfoot.
Festival audiences and horror critics have gone crazy for the story of a father and son, forced to move to an old cabin in the woods after a devastating tragedy, who unearth a tribe of Sasquatch.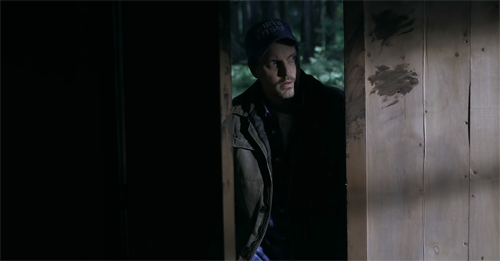 Galen Christy, head of High Octane Pictures, says, "We are so excited to be working with Uncork'd Entertainment again. They are a fantastic, solid company and we know that the film will be in good hands with them." Keith Leopard, president of Uncork'd Entertainment, adds, "Being from the Pacific Northwest I've always been fascinated with the legend. John's movie offers such a great take on the subject, I think audiences will love it!"
Written and directed by John Portanova and produced by horror label The October People, Hunting Grounds stars Miles Joris-Peyrafitte, Jason Vail, David Saucedo, D'Angelo Midili, and Emmy winner Bill Oberst Jr ("Criminal Minds").
Uncork'd Entertainment will distribute film domestically.