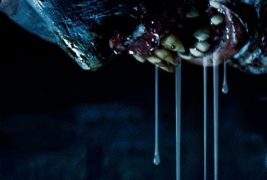 The thing that typified horror cinema of the 2010s more than just about anything else was the proliferation of movies about ghosts or ghost-adjacent entities, from the Paranormal Activity franchise to The Conjuring and its several offshoots, apparitions have been everywhere. So, why stop now?
Writer/director Paula Leite, by way of Uncork'd Entertainment, intends to unleash another paranormal parable into the nascent 2020s horror ecosystem this coming January with Inner Ghosts, a haunt flick with a scientific bent and what sounds like an admittedly fresh angle on this tried and true subgenre.
Below you'll find the full press release and trailer for one of the first ghost films of 2020, Inner Ghosts….
"A frightening new horror experience for a new decade, Inner Ghosts from writer/director Paula Leite, on DVD and Digital January 2020.
If ghosts can think and remember who they are, then the physical brain is not the only place where we store our inner selves. Helen is asked to train two young women into the art of communicating with the dead. But Helen's days as a medium are long gone. In fact, she gave up that life 15 years ago when she lost her daughter. Today Helen is a different woman dedicated to her career in brain research. Things start to change when a visit from the other side offers her the design of a device that can do amazing things. But to everything there is a risk.
Celia Williams, Elizabeth Bochmann, and Iris Cayatte star in a blood-curdling excursion into fear, Inner Ghosts premieres on DVD and Digital January 7, 2020 from Uncork'd Entertainment."