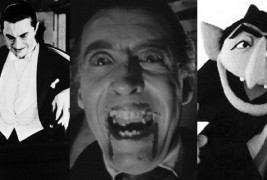 I know a woman who's a paranormal romance writer.  I should say right off that paranormal romance isn't my thing at all, but we have common cause in that we're both trying to choke some sort of life for ourselves out of the world of writing.[1]  So even if her influences are more Twilight and mine are more At the Mountains of Madness, we still go through the same process of trying to break twenty-six unruly letters to our wills.  And it's not like we'll ever be competing for the same readers.
The last time we talked, it turned out she had gotten a publishing contract for her latest novel, about angels.  I congratulated her, and that's when she said, "It's a good thing I wrote about angels, because they're the next big thing."
"The next big thing?" I said.
"Yeah. People are getting tired of vampires, so now they're publishing a lot of books about angels."
A brief hope took wing and died in me that these wouldn't be buff, blond, Fabio angels but freaky-ass Old Testament angels, the wrath of God on earth.[2]  But then came the question: who decided this?  Is there a secret cabal of publishers and literary agents who sit down, Illuminati-style, and plot what supernatural creature is going to be the next to worm its way into our collective hearts and groins?  And now that angels are the Next Big Thing, what can those of us retrogrades still invested in classic supernatural beasts hope for?  Fear not, savage readers.  I've done some research on our behalf.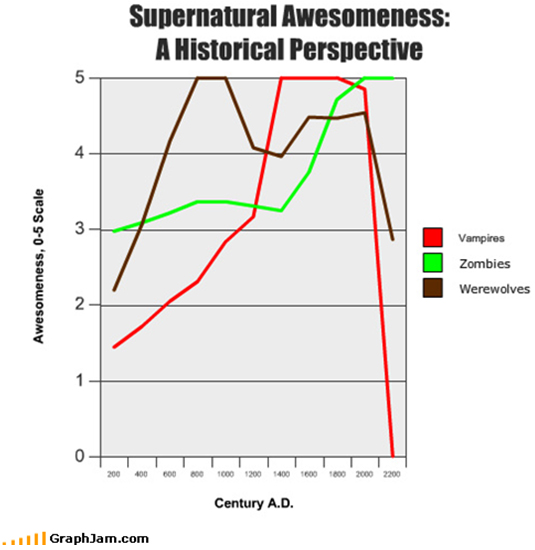 [3]
Vampires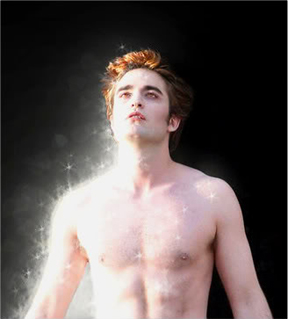 This isn't the first hit vampires have taken.  Consulting the graph, we note that vampires started out as a relatively low-yield investment, awesomeness-wise.  Roman traditions concerning the Manes, blood-drinking ghosts, didn't really survive the Empire's conversion to Christianity.  Still, impressive growth occurred during the Middle Ages, with a four-century peak beginning in 1431 with the birth of Vlad III of Wallachia, also called Draculya ("Son of the Dragon/Devil") and Tepes ("The Impaler"), famous for skewering invading Ottoman Turks[4] on long, wooden stakes.  This strong trend continued through the 1500's with the life of Erzebet Bathory, Hungary's Blood Countess[5] and up through the 1800's, with the publication of Stoker's Dracula.  Some instability began to occur towards the end of the 20th century, and the dawn of the new millennium has pushed vampires into a freefall that threatens to make their humble beginnings at the end of the Roman Empire look like a golden age of awesomeness.
The Future: Gouts of Twilight fan-fiction and the continued existence of Stephanie Meyer will only hurt vampires for the foreseeable future.  While experts liberally estimate only 15-20 vampires left worldwide, most lemurologists predict that by 2200, the last of them will have been killed off by poachers eager to sell their fangs as aphrodisiacs.
Werewolves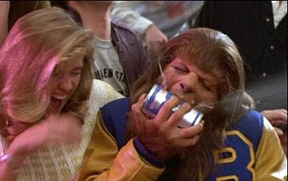 The awesomeness of werewolves peaked early.  Viking Age berserkers, believed to transform into wolves and bears, made rapid early gains that declined just as quickly after Scandinavia converted to Christianity.  Much Church handwringing about whether werewolves actually took wolf form or just cast Satanic, wolf-shaped illusions caused a slump in the high Middle Ages.  A slight but insufficient rebound occurred in the Early Modern era, with the rampages of Peter Stubbe,[6] Jean Grenier[7] and the Beasts of Gevaudan.[8]  Following a slight dip in the 19th century, the 20th saw continued strong performance with the first werewolf movies, petering off with the turn-of-the-millennium "Team Jacob effect."
The Future: I suppose now is as good a time as any to tell you about a frightening rumor I heard from a writer friend of mine.  Evidently there's a subculture of kids somewhere (Great Britain, I think) who've decided that they want to be werewolves. That's fair, right?  I know I've been there. I mean, I spent a large part of my childhood hoping against hope that the next time the moon was full I would turn into a towering lupine horror.  What I never did was go clubbing with little ears barretted into my hair and a little gray tail pinned on my ass.  Werewolves have been Cullenized, savage readers.  Not only that, but the Human Genome Project successfully isolated the allele that causes lycanthropy, and gene therapy (especially early in life) has been shown to be effective in preventing both voluntary and lunar metamorphosis in up to 95% of werewolves.  Bleak.
Zombies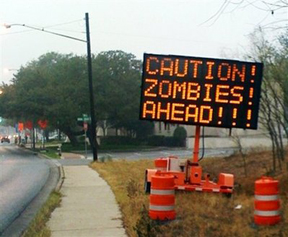 A solid blue chip of a monster, zombies started at a strong "3" on the Awesomeness axis with the rise of a religion centered around a man rising from the dead.  Viking legends about draugr, violent corpses returned to attack the living, make for a slight bulge c. 800-1000 A.D.  Zombie awesomeness stagnated after that, as the shambling progress of the graph shows.  However, increased colonization of the Caribbean around 1600 also precipitated a meteoric rise in the awesomeness of zombies with the beginnings of the syncretic faith known as Vodoun.[9]  Haitian independence in 1804 favorably impacted the coolness of zombies, buttressing them for a strong twentieth century with such highlights as George Romero's oeuvre, World War Z, and the current zombie craze.
The Future:  I'm actually pretty sick of zombies.[10]  Time was the idea of getting pinned down in my house with nothing but a flashlight and a meat cleaver while the blood-keened dead attempted to pull me through the hastily boarded windows was quite the adrenaline-pumped proposition.  Of course, that was before "They found themselves in a wasteland of flesh-hungry walking corpses. . ." became the horror equivalent of "So a guy walks into a bar. . ."  Why Romero Rules™–headshots and bites?  Why a hunger for brains?  How did the kick-ass Shaun of the Dead spawn an entire genre of "Zom Coms?"  Why do these stories, with few exceptions, always take place in the modern, Western world?
Of course, my bitching about how clichéd zombies have become won't save me when the outbreaks begin—and the graph all but us assures they will, probably within our lifetimes.  I'll be barricaded with my lovely fiancée and our four cats, hacking off zombie arms with my kukri as they burst through holes in the sheetrock.  And I'll be trying to ignore the growing recognition that a cannibal pandemic of awesomeness will soon sweep the living from the earth.
So mathematically, I'm not sure angels are the next big thing.
---
[1] I'm not consorting with the enemy—I swear.
[2] Seriously—the four-headed, chariot-pulling monsters in the Book of Ezekiel are angels.
[3] I made this graph at GraphJam.com, a site you should go to for all your humor and data organizational needs.
[4] Or any other man, woman or child who pissed him off.
[5] She bathed in it.  Because it made her feel beautiful.
[6] A sick bastard from Cologne, Germany, who liked to put on a transformative wolfskin belt and eat people.  While in human form (?), he pursued affairs with his sister and daughter. His death involved being broken on a wheel and pulled apart with heated steel pincers.
[7] Another sick bastard (this time from Gascony, France) who received the power of lycanthropy from a being called the Lord of the Forest in exchange for his soul and the (kind of weird) promise that he would never cut his left thumbnail. Even after he was caught and imprisoned for life in a monastery, he still got nostalgic about the good old days when he could roam the countryside eating little girls with gay abandon.
[8] A group of strange, only vaguely wolfish creatures responsible for a series of vicious attacks on the peasantry in 18th century France.
[9] Vodoun ("Voodoo") zombies come in two kinds, the zombi astrale (a bodiless ghost) and the zombi cadavre (a spiritless body). The zombi astrale is also called a duppy and is known for its nauseating breath.  The zombi cadavre is closer to what we think of as a zombie—a shambling corpse reanimated by a bokkor (sorcerer) as a slave.  The lips and eyes of a zombi cadavre were frequently sewn shut to keep it from ingesting salt or seeing the ocean, both of which would return the creature's soul.
[10] I'm pretty sick of steampunk too, but that's another rant for another day.