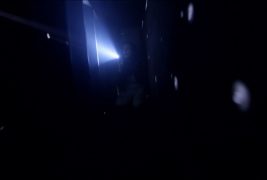 From the minds of writer/director James Cullen Bressack (Restoration), and co-writer Zack Ward (Restoration, A Christmas Story) comes an eerie psychological film called Bethany. This is a story of a young woman who returns to her childhood home after the death of her abusive mother. Once the front door of the house is opened, the ghosts of the past come out to welcome her home. Do they want to pick up where they left off or will they finally be laid to rest? Find out on April 7th, when via Uncork'd Entertainment, Bethany will be released theatrically and On Demand. Until then, please read on.
This film is more or less the comfort food of horror—a haunted house story. So, with this review, I'm going to change the way I usually do things. Instead of breaking the story down as I normally do, I'm going to review this using the "good vs. bad" format. I think it might be a more effective, more fair approach. Also, it might be more of a tease as I won't give a lot away.  Anyway, I guess you guys will let me know if it works or not. So, sit back.  Here we go.
Let's start with the good stuff. First off, there's James Cullen Bressack. While I haven't seen a lot of his previous work, I appreciate his passion for the horror genre. This film has moments where you can immediately recognize where the inspiration for certain events comes from. There are also some very creepy elements and some decent twists and turns thrown in to grab your attention. The visuals of this film are also very well done. They remind me of something that you might see in a Clive Barker movie, as they vary from trippy to terrifying.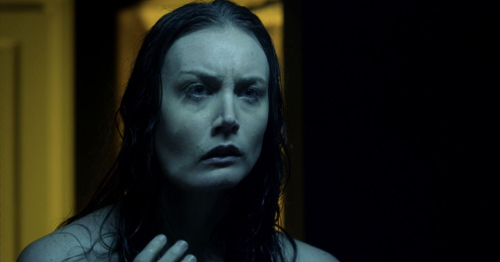 Secondly, Bethany features strong casting choices. I mean, there's Shannen Doherty, who plays a character that makes Brenda Walsh look almost saintly! Truth be told, it's pretty cool to see her killing it on screen again. Then we have Tom Green, yeah, THAT Tom Green from the ancient days of MTV. He does a superb job as the good doctor who helps to uncover the whats and whys of the occurrences inside the house. Zack Ward, Stephanie Estes and Anna Harr are all fantastic in their lead roles. And, as a treat to all of us horror fans, there's even a cameo by the always wonderful to see, Felissa Rose (Sleepaway Camp).
Now, here's where I feel the movie falls flat. The story is just too familiar and predictable. I felt like I've either seen or read it a million times.  I'm not knocking the writing of this film, but the story just didn't give me any real 'WOW!' moments, especially the ending. Mind you, I did get a couple of 'WTF?!' moments, but not as many as I was hoping for. I guess I was hoping for something more in the way of being scared and/or surprised, but unfortunately, this was not the case. Maybe I'm just being difficult, who knows?
One thing I do know is that Bethany is one movie that won't keep me awake at night.