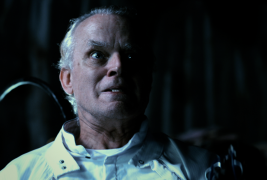 The great Brad Dourif—whose credits you can read about below if you're somehow not already aware—stars as a modern day mad scientist in director Peter Hurd's frightening forthcoming feature-length debut The Control Group.  Dourif's involvement alone is sure to pique any self-respecting horror fan's interest, but if you still need a little shove, then read the press release and watch the trailer below, Horror Fans….
New York, NY – Wild Eye Releasing has announced the North American Cable and Digital HD release of Peter Hurd's The Control Group.  Starring Brad Dourif (The Child's Play series, One Flew Over the Cuckoo's Nest, The Lord of the Rings) as a mad scientist, The Control Group follows kidnapped coeds as they attempt to escape from his grasp.  Writer-director Peter Hurd's debut feature is now available on cable and digital platforms, including iTunes, Dish Network, Vudu, Xbox, Google Play, and YouTube.  A DVD release is planned for May.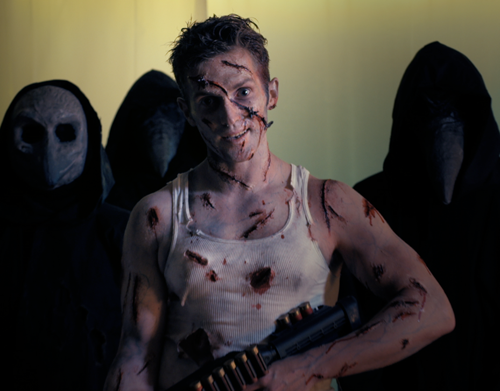 Five college students wake up in an abandoned, locked-down insane asylum – with no idea how they got there and no means of escape. They discover that they are the subjects of secret experiments, but these tests have awakened something that cannot be explained by science. The group must now fight to escape both the human and supernatural threats if they are to survive and break out of their prison.