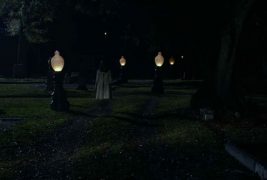 The Southern gothic is a unique American institution that has fallen out of favor recently. I have no idea why, for there will always be something about the American South, whether it is the foggy mountains of Appalachia or the fetid swamps of the Louisiana bayou, that brings a chill to the bones.
Writer Michael McDowell knew this. There was no way that he couldn't. As the son of Enterprise, Alabama who grew up during the heady days of the Civil Rights era, McDowell knew well the chiaroscuro that is the heart of Dixie.
Now, you may be asking yourself: who is Michael McDowell? Well, my friends, McDowell was the man whom Stephen King once called the "finest writer of paperback originals." During the 1980s, his horror and mystery novels packed American shelves with grotesque imagery and terrifying visions of the modern South. Of course, he will always be best known as the man who wrote Beetlejuice.
By all accounts, McDowell's original screenplay was much darker than what director Tim Burton eventually put on the silver screen. Rather than a lovable corpse, McDowell's Beetlejuice was a predatory demon in the guise of a lecherous Arab.
Cold Moon gives viewers a glimpse into the real heart of darkness that was McDowell's writing. Based on a 1980 novel called Cold Moon Over Babylon, this film directed by actor Griff Furst tells the tragic story of a series of murders that strike the small town of Babylon, Florida in 1989. Cold Moon keeps alive the rich Southern gothic tradition by pitting clan against clan, or rather one righteous clan of blueberry farmers (the Larkin family) against a conniving bank president (played by Josh Stewart).
Cold Moon is a simple tale. It is a murder story where the guilty party is never a mystery. Viewers know pretty early on who the killer is and why he kills—sex, revenge, cover-ups, and land deals.
Similarly, Cold Moon becomes a ghost story where everyone knows what the ghosts are after.
However, even given this predictability, Cold Moon has a lot going for it. First of all, this is a movie that clearly enjoyed a hefty budget. The cinematography is excellent, and more than a few familiar faces (Christopher Lloyd, Rachele Brooke Smith, and Tommy Wiseau of The Room) provide plenty of evidence that this film got TLC. Some eagle-eyed viewers will also catch on to the fact that Furst is a fan of Beetlejuice, as Cold Moon is littered with references to that more famous film.
The only letdowns here are some anachronistic outfits, a somewhat hurried script, and the rather over-the-top acting of Candy Clark, who plays the matriarch of the doomed Larkin family. Still, these specks of dirt are just that—very minor. Cold Moon is something sort of like fresh air. Finally, there is a horror movie that is not part of a series, has nothing to do with Ouija boards or demon possession, and does not try to shoehorn in internet culture in order to make fear more "relevant."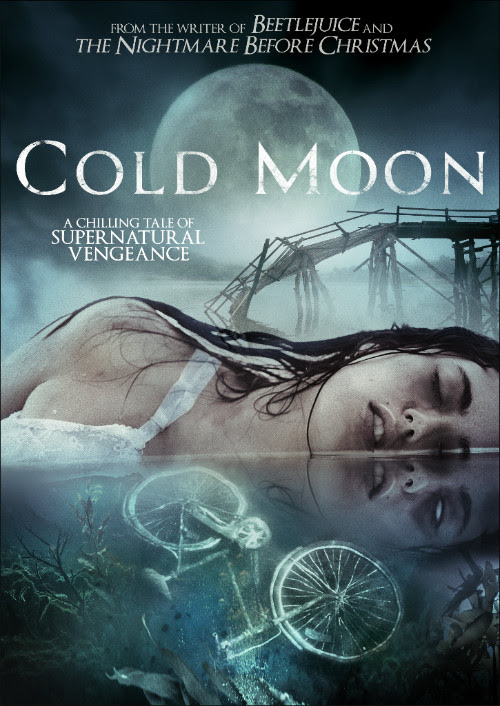 Cold Moon will be available from Uncork'd Entertainment beginning October 6.