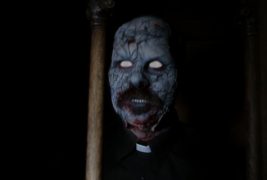 Staci Layne Wilson is a prolific critic, writer and, more and more frequently, a filmmaker.  She's covered everything from music and culture to blood and guts and while her topics and films are eclectic, her style is consistently smart and self-assured.
Fetish Factory—both written and directed by Wilson—is the latest feature from Blanc/Biehn Productions, and, unsurprisingly, it somehow manages to work as both an odd ensemble piece and an over-the-top zombie romp.
The film's first act introduces us to a troupe of burlesque dancers who perform at an old house-turned-club off Hollywood Blvd. called the Fetish Factory.  The club is full of regulars all of whom have their own kinks and proclivities, from voyeur photography to foot fixations.
As the night begins, the dancers prep newcomer Suzie (Emma Jacobs) for her first night performing in front of the eager crowd.  Everything appears to be running the way it always does, but when the sexy dance numbers and variety acts commence, the old house is besieged by a horde of hungry zombies—the convoluted byproducts of acid rain.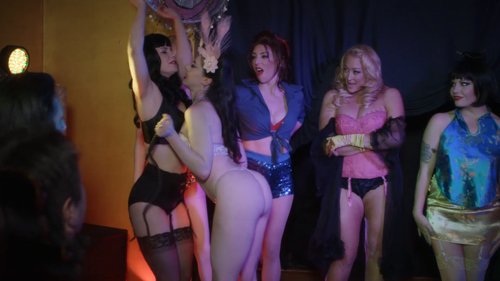 Soon, the flesh eaters—all of which look really cool with a rotten pallor and bioluminescent eyes—breach the confines of the Fetish Factory where an action-packed and often funny fight to the death ensues.
Fetish Factory features above average performances which is both the result of its wonderful cast including Carrie Keagan, Jennifer Blanc, Tristan Risk, Jenimay Walker, Diane Ayala Goldner and the aforementioned Jacobs playing the Burlesque crew, as well as impressive direction from Wilson.  There is often more than two characters onscreen throughout the movie and it's no easy feat to keep things from feeling muddled.  Yet, Wilson manages the logistics ably as the dialogue is snappy, complex, and natural, adding an infectious tempo to the film that's reminiscent of Quentin Tarantino's Reservoir Dogs—a movie explicitly referenced by Wilson's script.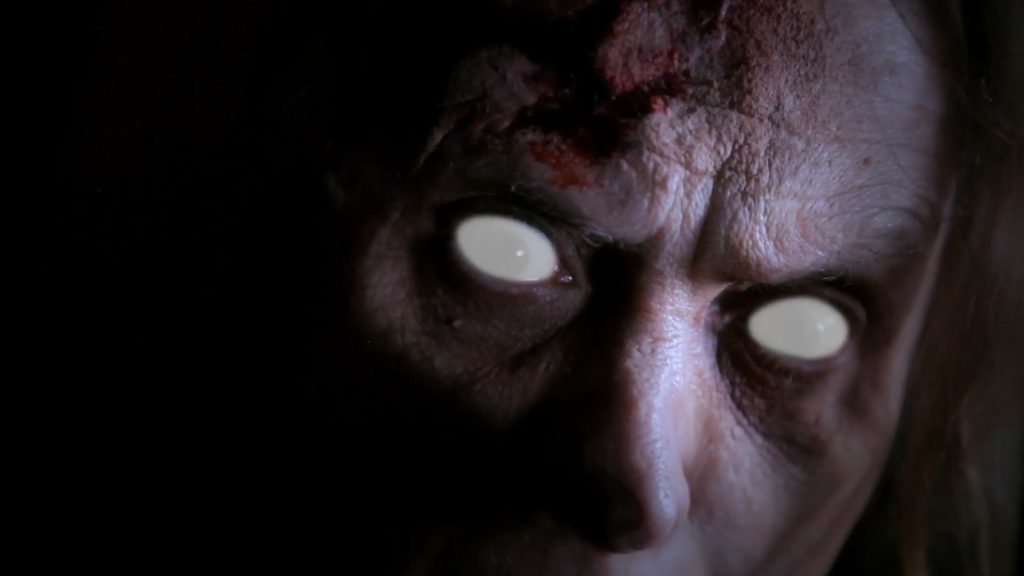 Fetish Factory is a fast hour and ten minutes that plays out like an extremely small-scale From Dusk Till Dawn with a healthy dollop of John Waters and perhaps a dusting of Brian De Palma's mise en scène.  It's also an all-too-rare genre flick that features an ensemble of sexy, empowered female characters.  Women are featured behind the camera as well which bestows the movie with what can currently only be called a fresh perspective.  It's quirky, funny, and entertainingly unpredictable.
If you're a fan indie horror or off-kilter cinema in general, Fetish Factory is one hot little number.
Watch for it in early 2017.