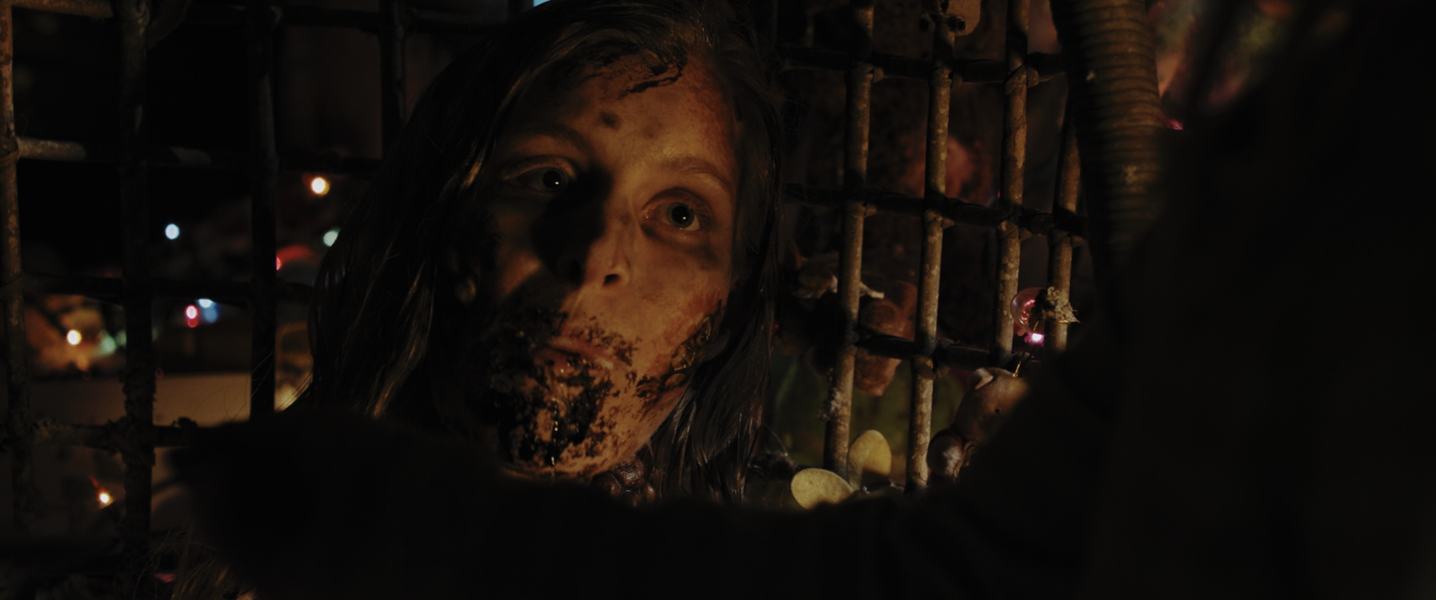 A family stops by a creepy old guy's (Blaque Fowler) yard sale and, naturally, an equally creepy teddy bear is discovered by the family's young girl. The old guy lets her have it for free—uh-oh! Soon madness is unleashed in a weird whirlwind of otherworldly terror! The film from the team of writer Jennifer Trudrung and director James Suttles is called The Nest (2021). Get comfy and keep the bug spray handy while we decide if this movie leaves a lingering itch or if it needs to be swatted away.
Essentially, The Nest is a bug-a-boo tale about a dysfunctional family consisting of mom, Beth (Sarah Navratil), who's a recovering addict, a not-so-great dad named Jack (Kevin Patrick Murphy) and their young daughter, Meg (Maple Suttles). They're trying to get along the best they can, but it's obvious they have their issues. Meg has severe separation anxiety and wants her mother nearby at all times. Beth has guilt issues stemming from her addiction problems and dealing with her recovery. Jack has issues trying to keep Beth from feeling guilty and tries to make her feel like she's a worthy mother and wife. There's also family friend Marissa (Dee Wallace) who tries to help the situation as much as she can. So, yeah, the family is pretty fucked up, but they try to make things work.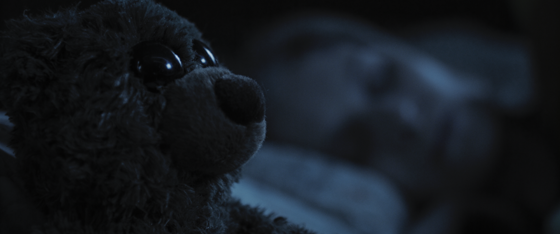 Once Meg brings the teddy bear named Ricky into the fold, things only get stranger. Turns out that Ricky is infested with odd, parasitic ant-like creatures that love sugar and like to infect humans to use to do their dirty work. These creatures like to keep things in the family, so naturally they need a queen and workers. What will this mean for young Meg and her family?
As usual, there are a few nits to pick with The Nest. With a runtime of around an hour and forty minutes, this film runs a bit too long for what it has to offer. It's more talk than action and it tends to slow down more often than not. However, this is a fun watch if you don't take the movie too seriously. Be warned, though, if you're looking for a bunch of blood and gore, you won't find it here. While there's a decent amount of CGI, the practical effects are fewer, though they're well done. The acting isn't over the top and the story flows smoothly. There are unsurprisingly a few technical shortcomings.  Some of the scenes could use better lighting and sound, but other than that, it's a well-executed effort.
If you're a fan of Invaders from Mars (1953) or Invasion of The Body Snatchers (1956), then The Nest is a movie to consider. You can currently find it streaming on Prime for $3.99.