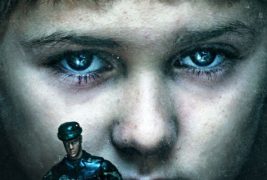 The British are coming…up with some pretty great indie horror lately and director Rebekah Fortune is at the forefront with her Babadookesque feature Deadly Intent.  It promises familiar tropes, yet it also looks to have more than enough meat on its bones to stand on its own.
Read the press release and view the trailer below, Horror Fans….
Director Rebekah Fortune's unnerving British horror-thriller Deadly Intent is now available On Demand in the U.S.
After the death of her soldier husband, a widow tries to build a new life for herself and her young son. Struggling to come to terms with her grief, she is devastated when the boy claims to have seen his dead father.
Gus Barry, Rebecca Reaney, Lara Lemon and Peter Lloyd star in a film that "boasts great characters, masterful performances and an engaging script" (Oracle of Film).