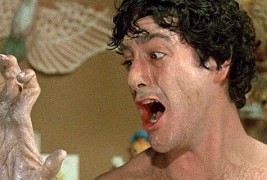 Actor, American werewolf, and a real pepper David Naughton reminisces with Ravenous Monster about his experiences in the 1981 horror classic An American Werewolf in London.  If you haven't seen An American Werewolf or can't recognize the face of David Naughton, I have no idea how you stumbled upon this page.
You may need to regroup, refresh and possibly re-watch the interview of David Naughton at the bottom of this page, or at least buy An America Werewolf in London Full Moon Edition on Bluray, because if you haven't seen it by now you're long overdue.  In 32 years since the first howl of An American Werewolf in London was heard roaring from the silver screen back in '81 there have been few full moons bright enough to awaken a real monster of a horror movie in the werewolf subgenre.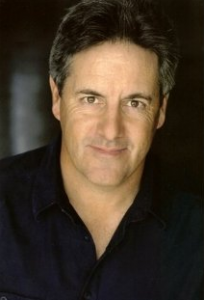 For some, the howl of the American Werewolf is a distant echo, but for actor David Naughton, the wolf cry still resonates in his mind, but the call of the wolf doesn't come from the pale glow of a full moon on a cloudless night. On any given evening, something as simple as hitting 'seek' on the car stereo during his drive home could land Naughton on a classic rock station that's blaring lunar themed lyrics, and at the sound of CCR's bayou baying of "Bad Moon Rising" or the jazzy melody of Van Morrison's "Moondance" a thick tuft of fur could burst out from the back of his hands, and a dull, steady ache could begin to throb at ends of his bicuspids (You don't want to know what happens if he catches the movie on TV).
In the mid-'70s, David Naughton made his debut as an actor in the New York Shakespeare Festival's production of Hamlet. Soon after, he became the spokesperson for Dr. Pepper (as shown in this video dancing along side co-star Popeye the Sailor Man). It was his dancing with Popeye for Pepper that mesmerized director John Landis, and in 1981 Naughton was moon dancing all over the silver screen as the star of An American Werewolf in London.
In the video below, David Naughton discusses his lupine legacy and tells RavMon what it was like to work with prolific director John Landis who catalyzed Naughton's transformation from theatrical actor and spokesperson for Dr. Pepper to a true-blue American Werewolf.