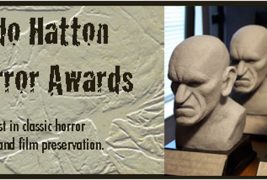 Late last night, the winners of the 14th annual Rondo Hatton Classic Horror Awards were announced. The winning nominees ran the gamut, from newer horror and sci-fi to the bevy of the expected classic horror coverage and curation. It was our great honor to have not only been nominated in two categories this year, but because of you—our loyal readers—along with our peers, industry professionals, and the fantastic people who run the Rondos, we walked away with two busts in the immaculate likeness of the good Mr. Hatton!
RavenousMonster.com won Best Website of 2015 and longtime RavMon contributor Justin Hamelin's wonderful piece Remembering Sir Christopher Lee won Best Article. On behalf of Justin and the rest of our exceptional contributors, I want to thank you all very much for your readership and your support!
Please read the entire press release for a list of all the nominees and last night's winners below, Horror Fans….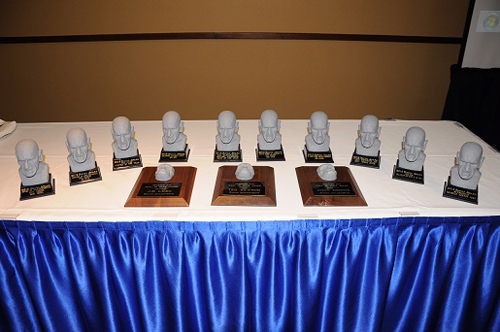 ARLINGTON, VA. – Revivals of classic horror and science fiction franchises of the 1980s won top honors in the just-completed 14th Annual Rondo Hatton Classic Horror Awards, announced April 14 after an online vote by fans and genre professionals worldwide.
The popular EVIL DEAD movie franchise directed by Sam Raimi and starring Bruce Campbell took four awards, including Best DVD, Best Restoration, Best DVD Extra, and Best TV Presentation of 2015 for the offshoot series on STARZ, "Ash vs. Evil Dead." The TV series' win ended an impressive six-year Rondo run by AMC's still-thriving "The Walking Dead."
The action thriller MAD MAX: FURY ROAD, which also had its roots in the 1980s, was voted Film of the Year, topping STAR WARS: THE FORCE AWAKENS in a showdown of genre favorites.
Book of the Year went to "Monster Mash," by Mark Voger, which examines the monster craze in movies, television, music, toys and models of the 1970s. And movie historian Gary Don Rhodes was voted Writer of the Year for his research and multiple books on horror actor Bela Lugosi and the launch of horror films in the 1930s.
In addition, voters named Victoria Price, the 53-year-old daughter of horror legend Vincent Price, "Monster Kid of the Year" for her tireless work preserving her late father's legacy in film, along with his work in culinary and fine arts.
"I have been dedicated to preserving and promoting my father's legacy of love (and) joy," Victoria wrote on Facebook during the vote. "He was an amazing human being who deserves not only to be remembered but also to be celebrated."
That celebration extended to London where she and film historian Peter Fuller helped lead a walking tour of Vincent Price's favorite London stages, restaurants, art galleries and haunts. Fuller was named International Fan of the Year for his efforts.
The Rondo Awards, named after Rondo Hatton, an obscure B-movie villain of the 1940s, honor the best in classic horror research, creativity and film preservation. This year's e-mail vote, conducted by the Classic Horror Film Board, a 21-year old online community, drew more than 3,400 ballots. The Rondo vote is the largest survey of the classic horror genre held each year.
Many of the Rondo winners will receive Rondo busts at the WonderFest convention in Louisville on June 4. Further information, including runners-up and all the nominees, can be found at rondoaward.com.
Below is a photo of Hatton in the 1946 film, HOUSE OF HORRORS, which was an inspiration for the distinctive bust given to winners.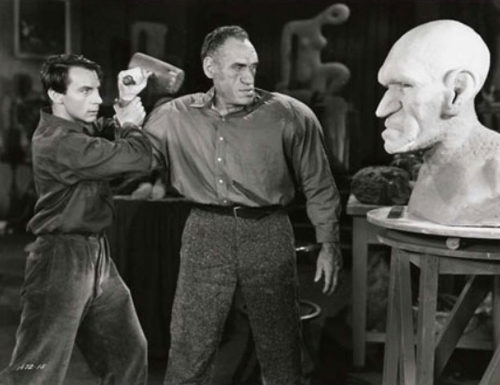 — HERE ARE THE WINNERS IN EVERY CATEGORY IN THE 14th ANNUAL RONDO HATTON AWARDS —
More than 3,400 fans and professionals made these choices in the 14h Annual  Rondo Hatton Classic Horror Awards for work in the year 2015. Here is a category-by-category breakdown of winners, runners-up; and honorable mentions:
BEST FILM OF 2015
MAD MAX: FURY ROAD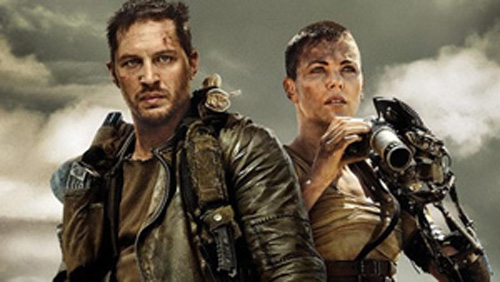 Runner-up: STAR WARS: THE FORCE AWAKENS Honorable mentions: IT FOLLOWS; EX MACHINA; THE MARTIAN; JURASSIC WORLD
BEST TV PRESENTATION
ASH VS EVIL: DEAD: 'Brujo'
Runner-up: THE WALKING DEAD Honorable mentions: PENNY DREADFUL; DOCTOR WHO
BEST CLASSIC DVD OF 2015
ARMY OF DARKNESS: COLLECTOR'S EDITION (Shout!)
Runner-up: PHANTOM OF THE OPERA (Kino); Honorable mentions: BLACK SABBATH (Kino); DON'T LOOK NOW (Criterion)
BEST RESTORATION
ARMY OF DARKNESS: COLLECTOR'S EDITION (Shout!)
Runners-up: BLACK SABBATH (Kino); JOURNEY TO THE CENTER OF THE EARTH (Twilight Time); BLOOD AND BLACK LACE (Arrow)
BEST COMMENTARY
TIM LUCAS for BLACK SABBATH and BLOOD AND BLACK LACE
Runner-up: Francis Ford Coppola (BRAM STOKER'S DRACULA) Honorable mentions: Wes Craven (PEOPLE UNDER THE STAIRS); Tom Weaver, David Schechter (MONSTER THAT CHALLENGED THE WORLD)
BEST DVD EXTRA
MEDIEVAL TIMES: THE MAKING OF ARMY OF DARKNESS
Runners-up: 'Cuadecuc, Vampir' (COUNT DRACULA); Excerpts from sound version (PHANTOM OF THE OPERA); 'The Host,' Jack Hill, Sid Haig film (SPIDER BABY)
BEST INDEPENDENT FILM
TALES OF HALLOWEEN, anthology film
Runners-up: TURBO KID; WE ARE STILL HERE Honorable mention: DRACULA A.D. 2015
BEST SHORT FILM
TAILYPO, directed by Cameron McCasland
Runner-up: INNSMOUTH Honorable mentions: CONVENTIONAL; HEIR; THEATRE FANTASTIQUE: A POEM OF POE; SEEKING VALENTINA
BEST DOCUMENTARY FEATURE
CREATURE FEATURE: 60 YEARS OF THE GILL-MAN, directed by Matt Crick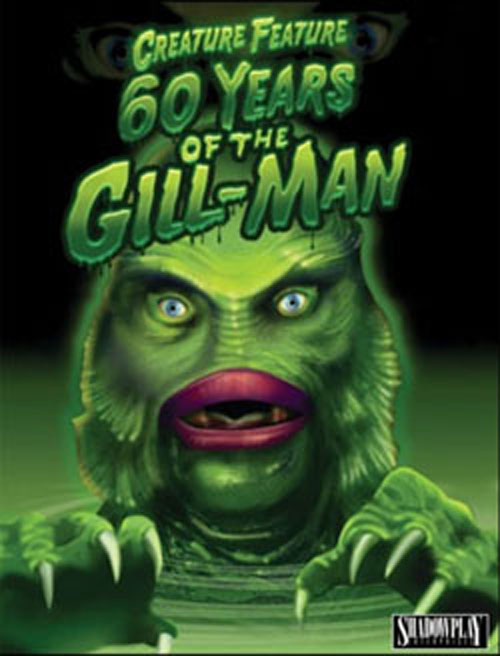 Runner-up: LOST SOUL: THE DOOMED JOURNEY OF RICHARD STANLEY'S ISLAND OF DR. MOREAU Honorable mentions: THAT GUY DICK MILLER; IT WAS A COLOSSAL TEENAGE MOVIE MACHINE: THE AIP STORY; HAIL TO THE KING: 60 YEARS OF DESTRUCTION (Godzilla)
BOOK OF THE YEAR MONSTER MASH: The Creepy, Kooky Monster Craze in America, 1957-1972, by Mark Voger
Runner-up: 70s MONSTER MEMORIES; THE ART OF HORROR, by Stephen Jones; TOD BROWNING'S DRACULA, by Gary Don Rhodes Honorable mentions: ITALIAN GOTHIC HORROR FILMS, by Roberto Curti; SO DEADLY, SO PERVERSE: Fifty Years of Italian Giallo Films, by Troy Howarth; CURIOUS GOODS: Behind the Scenes of Friday the 13th (The Series), by Alyse Wax)
BEST MAGAZINE
RUE MORGUE
Runners-up:  FANGORIA, VIDEO WATCHDOG; HORRORHOUND
BEST MAGAZINE (classic)
FAMOUS MONSTERS OF FILMLAND
Runner-up: SCARY MONSTERS Honorable mentions: CLASSIC MONSTERS OF THE MOVIES; LITTLE SHOPPE OF HORRORS; DIABOLIQUE; FILMFAX; SCREEM
BEST ARTICLES (two Christopher Lee articles)
1) 'Christopher Lee: He May Not Have Been Who You Might Have Thought He Was,' by Tom Johnson, LITTLE SHOPPE OF HORRORS #35.
2) 'Remembering Christopher Lee,' by Justin Hamelin, RAVENOUS MONSTER website.
Runner-up: 'Vincent Price: I Like What I see,' by Tim Lucas, VIDEO WATCHDOG #179. Honorable mentions: 'Take Me to the Other Side/Ghost Writers,' by April Snellings, RUE MORGUE #160; 'The Greatest Old One,' by Dejan Ognjanovic, RUE MORGUE #161; 'Barbara Steele, The Beauty of Terror,' by Daniel Riccuito, David Cairus and Jennifer Matsui, FANGORIA #342; 'Forrest J Ackerman: The Wizard of Glendower Avenue,' by Deborah Painter, CLASSIC IMAGES #480.
BEST INTERVIEW (Award goes to interviewer)
David Weiner interviews Mel Brooks about YOUNG FRANKENSTEIN (FAMOUS MONSTERS OF FILMLAND #277)
Runner-up: Chris Alexander interviews John Carpenter, FANGORIA #339 Honorable mentions: Max Weinstein interviews Alejandro Jodorowsky, DIABOLIQUE #24; Jessica Dwyer interviews Bruce Campbell, HORRORHOUND #54; Rod Labbe interviews Sharon Smythe, SCARY MONSTERS #95.
BEST COLUMN
Larry Blamire's Star Turn, VIDEO WATCHDOG
Runners-up: They Came from the Crypt, by Jon Kitley, HORRORHOUND; Diary of the Deb, Debbie Rochon, FANGORIA; The Doctor Is In-Sane, by Dr. Gangrene, SCARY MONSTERS Honorable mentions: Fright Gallery by Gary Pullin, RUE MORGUE; Scare-News, by John Skerchock, SCARY MONSTERS
BEST COVER
FAMOUS MONSTERS #281 by Rick Baker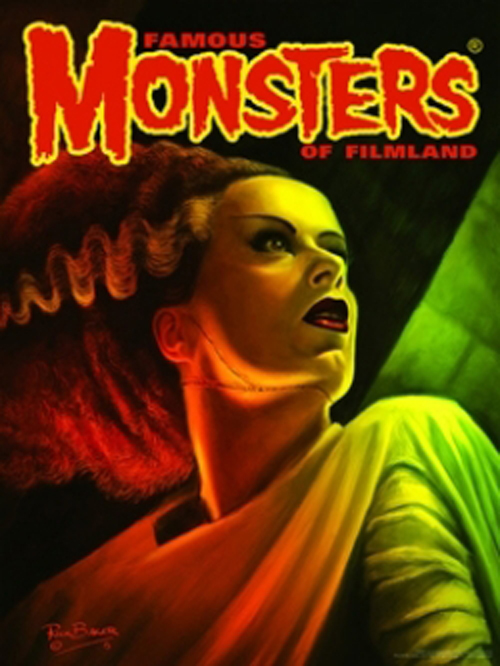 Runners-up: RUE MORGUE #161 by Jason Edmiston; WE BELONG DEAD #17 by Paul Watts Honorable mentions: MAD SCIENTIST #30 by Mark Maddox; DIABOLIQUE #24 by Mark Spears; FANGORIA #342 by Marc Schoenbach; HORRORHOUND #52 by Mark Maddox
BEST WEBSITE
RAVENOUS MONSTER
Runners-up: Dread Central, Collinsport Historical Society Dr. Gangrene's Mad Blog Honorable mentions: Shock Til You Drop; Universal Monster Army
BEST MULTI-MEDIA SITE
KILLER P.O.V.
Runners-up: Trailers from Hell; The Fantastic Films of Vincent Price; Monster Kid Radio Honorable mentions: Count Gore De Vol's Creature Features; Horror Happens Radio Show
BEST CONVENTION
MONSTER BASH (suburban Pittsburgh)
Runner-up: Monsterpalooza (Burbank) Honorable mentions: HorrorHound Weekend (Cincinnati); WonderFest (Louisville); Chiller (Parsippany, NJ); G-FEST (Chicago)
BEST FAN EVENT
VINCENT PRICE LONDON LEGACY TOUR (Walking tour celebrating his films and love of art and food)
Runner-up: Tribute to Wes Craven at HorrorHound Weekend Honorable mentions: Maskfest; Blob panic re-enactment at Blobfest; Swim with the Creature at Monsterama; Etheria Film Festival
FAVORITE HORROR HOST
SVENGOOLIE
Runner-up: Penny Dreadful Honorable mentions: Count Gore De Vol; Dr. Gangrene; Son of Ghoul
BEST HORROR COMIC BOOK
JOHN CARPENTER'S TALES FOR A HALLOWEEN NIGHT
Runner-up: Haunted Horrors Honorable mentions: Godzilla in Hell; Frankenstein Underground; Bloke's Terrible Tome of Terror
INDIVIDUAL RONDO AWARDS
WRITER OF THE YEAR
Gary Don Rhodes
A leading scholar into the origins of the horror film, Rhodes' fact-based approach has exploded myths surrounding some of the genre's most beloved works. His books about Bela Lugosi have kept the complicated legacy of the horror icon alive.
Runners-up: April Snelling, Bruce Hallenbeck, Tim Lucas, Tom Weaver, Greg Mank, Max Weinstein, Kim Newman, Eric Shirey
ARTIST OF THE YEAR
Mark Maddox
Runners-up: Daniel Horne, William Cope, Gary Pullin, Joel Robinson, Jason Edmiston
LINDA MILLER AWARD FOR FAN ARTIST OF THE YEAR (In memory of the late Linda Miller)
JASON BROWER
Runner-up: Malcolm Gittins. Honorable mentions: Jerrod Brown, John Sargent, Heather Paxton
SPECIAL ACHIEVEMENT AWARD
'The Only REAL Rondo Award'
Dennis Druktenis for the amazing achievement of SCARY MONSTERS #1-100
—————–
INTERNATIONAL FAN OF THE YEAR
PETER FULLER (England)
Peter Fuller, shown here in a promotion for the November 2015 Vincent Price Festival, which included a walking tour of Price's favorite London haunts, has been one of the world's foremost researchers into Price's life and legacy.
His work with Victoria Price and others in mounting the Price Festival was a landmark for the beloved actor's legacy on both sides of the Atlantic.
MONSTER KID OF THE YEAR
VICTORIA PRICE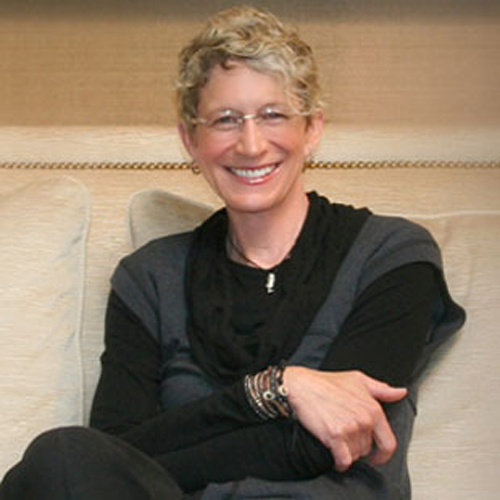 Victoria Price likes to joke that she never enjoyed seeing the films of her father, Vincent Price, because he was always getting killed in all kinds of ways. But after writing a biography of her famous dad, she realized that there was far more to the screen legend than his villainous roles. A regular at horror conventions, Price is now well-versed in Price's horror films, but she prefers to talk about her father's exquisite taste in art, in food, and in the cultural underpinnings of his work.
A true "monster kid," Victoria Price helps remind new monster fans that chills and thrills began long ago, and will live on.
THE MONSTER KID HALL OF FAME Newest inductees are:
MARK REDFIELD
Keeping Poe's legend alive
This Baltimore native knows Edgar Allan Poe better than most. He helped fight to preserve Poe's Baltimore residence, portrayed the doomed writer in the film, THE DEATH OF POE, and has mounted stage and radio productions of the horror bard's work at the Poe Forevermore Radio Theatre. An actor, a scholar, an editor, an activist, Redfield is responsible for much of the renewed interest in America's most haunted poet.
STEVE VERTLIEB
Seeking the creators
One of the earliest genre enthusiasts and writers, Steve Vertlieb's interest has always been in the creators behind the scenes — the men who animated King Kong, the composers like John Williams, Bernard Herrmann and Miklos Rozsa whose music stirred moviegoers, and the writers like Ray Bradbury whose words sparked a generation of dreamers. Soon to be the subject of a documentary, Vertlieb's gentle touch in his writing reminds readers why they loved many of the classic films in the first place.
DAVID DEL VALLE
Dishing with the horror stars
Few can match the energy and wide-ranging interests of David Del Valle, a cinema insider who knows just about everyone involved in films past and present. Whether drawing out little-known tales from horror icons such as Barbara Steele, moderating panels or enriching DVD commentaries, the outspoken Del Valle has spent a lifetime compiling the backstories, the insanity, and the joy of Hollywood and European horror factories.
BILL 'CHILLY BILLY' CARDILLE
The unforgettable horror host
There were many "Chiller Theatres," but few like the one Bill "Chilly Billy" Cardille hosted in Pittsburgh from 1963 to 1982. So "chilling" was his delivery that Second City's Joe Flaherty says his horror host parody on SCTV was based on Cardille's spooky character. Squeaking doors, howling wolves, a beating heart and a creepy organ signalled his pioneering, smart and influential horror show. A true horror original.
And there you have it! Check out the rondoaward.com website for the latest, and thank you for all the support. Thanx for everyone's great work this year. Long live Rondo!
-David Colton