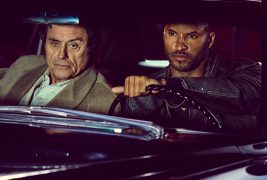 There's big news out today from the Starz network concerning the highly-anticipated series American Gods based on the beloved novel of the same name by author Neil Gaiman.
The weekly eight-episode series, which boasts an exceptional cast including Ian McShane, Crispin Glover, Gillian Anderson, Kristin Chenoweth, and Cloris Leachman, will premiere on Sunday, April 30 following its debut and a Q&A at SXSW in March.
Read the full press release and view brand new key art below, Horror Fans….
Beverly Hills, Calif. – February 23, 2017 – Starz announced today that the highly-anticipated eight-episode first season of FremantleMedia North America produced STARZ Original Series American Gods, adapted from Neil Gaiman's acclaimed contemporary fantasy novel, will make its network premiere on Sunday, April 30th at 9PM ET/PT.
Starz also debuted the U.S. key art.  Both announcements come ahead of the World Premiere and extended Q&A of the series at SXSW in March.  The series will debut publicly at the festival on March 11 at 11 AM CT at the Vimeo Theater in the Austin Convention Center followed by an extended Q&A moderated by KCRW's Elvis Mitchell. Showrunners and cast in attendance will include Bryan Fuller, Michael Green, Ricky Whittle, Ian McShane, Emily Browning, Pablo Schreiber, Crispin Glover, Yetide Badaki, Bruce Langley, Orlando Jones, Jonathan Tucker and Betty Gilpin.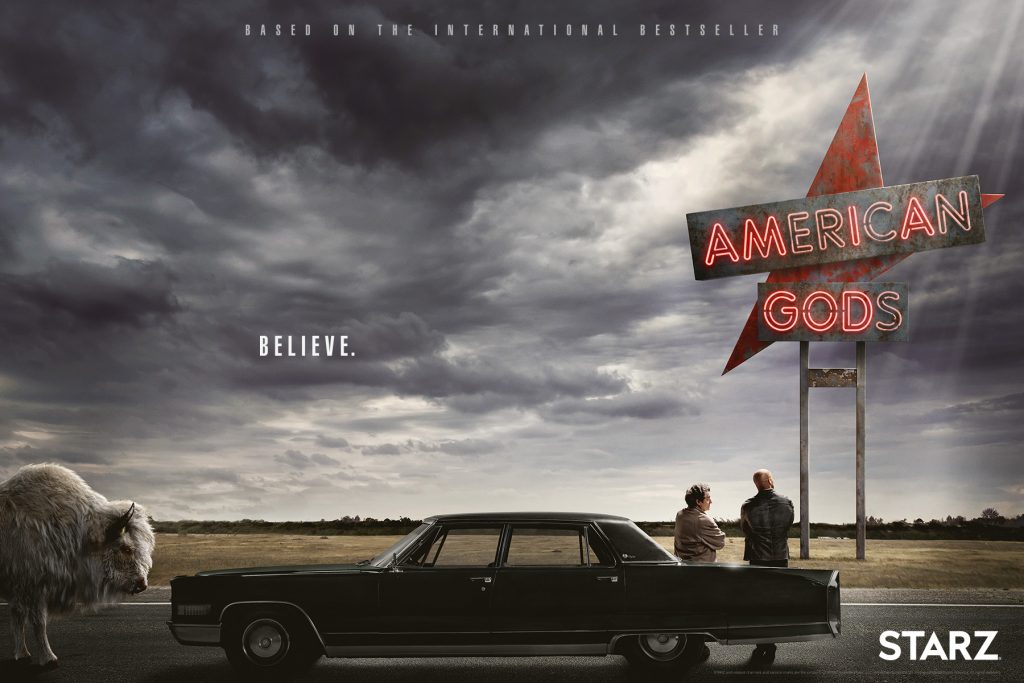 American Gods posits a different kind of war brewing—one between Old Gods and New.  The traditional Old Gods, with mythological roots from around the world, fear irrelevance as their believers die off or are seduced by the money, technology, and celebrity offered by the New Gods. Shadow Moon (Ricky Whittle) is an ex-con who, left adrift by the recent death of his wife, becomes bodyguard and traveling partner to conman Mr. Wednesday (Ian McShane). But in truth, Mr. Wednesday is a powerful old deity, on a cross-country mission to build an army and reclaim his lost glory.
Adapted from the award-winning novel, American Gods stars Ricky Whittle (The 100, Austenland) as Shadow Moon; Ian McShane (Deadwood, Ray Donovan) as Mr. Wednesday; Emily Browning (Sucker Punch, Legend) as Laura Moon and Pablo Schreiber (Orange is the New Black) as Mad Sweeney.
Other cast members include Yetide Badaki (Aquarius, Masters of Sex) as Bilquis; Bruce Langley (Deadly Waters) as Technical Boy; Crispin Glover (Back to the Future) as Mr. World and Orlando Jones (Madiba, Sleepy Hollow) as Mr. Nancy.
Additional cast include Gillian Anderson (The X-Files, The Fall) as Media; Kristin Chenoweth (Pushing Daisies, Wicked) as Easter; Jonathan Tucker (Kingdom) as Low Key Lyesmith; Cloris Leachman (Malcom in The Middle, Raising Hope) as Zorya Vechernyaya; Peter Stormare (Fargo, Prison Break) as Czernobog; Chris Obi (Snow White and the Huntsman, The Counselor) as Anubis; Demore Barnes (12 Monkeys) as Mr. Ibis, Corbin Bernsen (L.A. Law) as Vulcan and Mousa Kraish (Superbad, Fast & Furious) as The Jinn.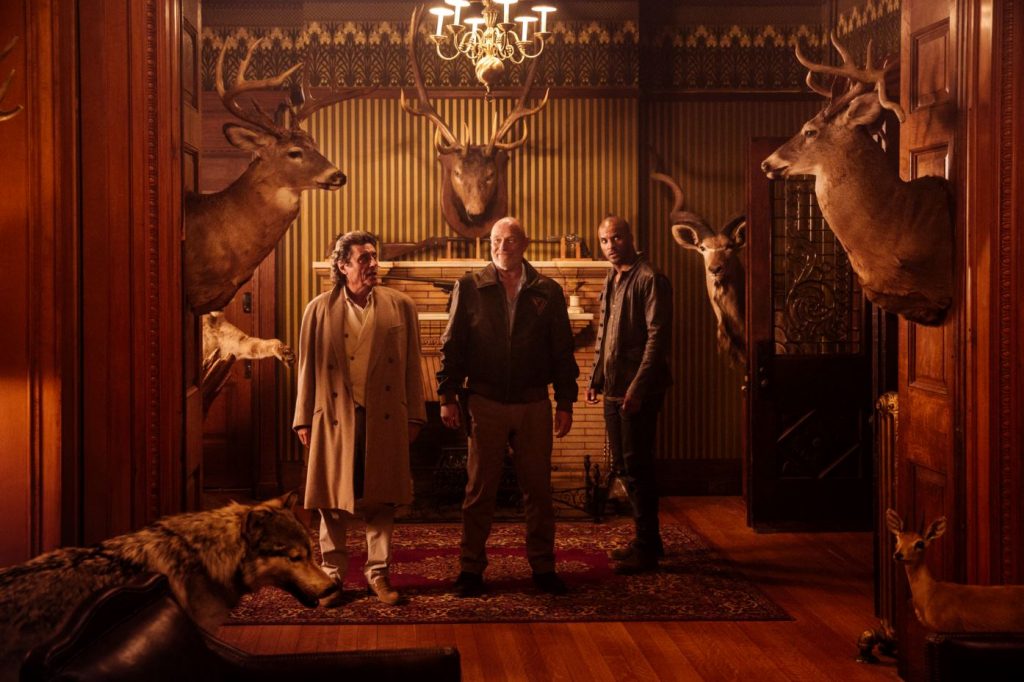 American Gods is produced by FremantleMedia North America. Bryan Fuller (Hannibal, Pushing Daisies, Heroes) and Michael Green (Blade Runner 2049, Alien: Covenant, Murder on the Orient Express, Kings, Heroes) are writers and showrunners. David Slade (Hannibal, The Twilight Saga: Eclipse) is directing the pilot and additional episodes. FMNA's Craig Cegielski and Stefanie Berk are executive producers along with Fuller, Green, Slade, Adam Kane and Neil Gaiman. Senior Vice Presidents of Original Programming Marta Fernandez and Ken Segna are the Starz executives in charge of American Gods.
Starz retains all network pay TV and SVOD rights, as well as certain DVD distribution rights in the US and Canada, to the project.  FremantleMedia is distributing the series in all other media worldwide.
Written by Neil Gaiman in 2001, American Gods has been translated into over 30 languages and earned numerous accolades including Hugo, Nebula and Bram Stoker Awards for Best Novel.