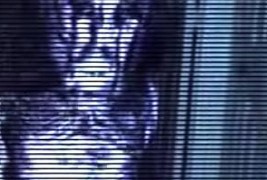 Novum Analytics is two-years deep into making a game for your smart phone that will have horror fans screaming with delight and, really, just screaming in general.  They need to raise funds to finish what they started, and what they started is a truly ambitious concept that utilizes all available technology with the intent of allowing us to scare the ever-loving crap out of ourselves in the absolute discomfort of our own homes.  Read the press release below, Horror Fans, and make sure to check out the video trailer and the Indigogo Campaign page….
Help Fund the Nightmare Video Game that turns your House into a Horror Movie
Night Terrors is a brand new app currently in development that wants to turn your home into the setting for an interactive horror video game. If you've ever wanted to be in a horror movie, then this iPhone game is probably for you. Night Terrors uses augmented reality to summon creatures in your home or environment.
Official Trailer

Night Terrors uses your smartphone camera to map out your surroundings so that photorealistic ghouls really seem to appear from around a corner as you walk around with your iPhone in front of you. The game even scans items like wall photos and make them appear to be moving or being thrown around. The object of the game is to rescue a little girl trapped in this nightmare world as you try not to get too close to any ghosts.
Night Terrors will be an iPhone game first, but we are aiming to bring it to Android devices next and then Windows Phone. The Night Terrors game has been in the works for two years now and we are hoping to raise $70,000 to complete it.
For more information on our project and its technology please use the campaign link below to find out more.
Indiegogo campaign link – https://www.indiegogo.com/projects/night-terrors-augmented-reality-survival-horror/