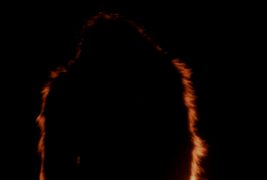 The world is gripped by a deadly pandemic.  Civil unrest roils in the streets.  The economy teeters on the brink of catastrophe.  Also…I'm super bored.
So, what are some things that can mitigate this misery?  Well, I know one thing that can't make it any worse.  And that's a new Bigfoot movie.  Lucky for us, Uncork'd Entertainment has one coming down the pike on August 11 in the form of director Bruce Wemple's Monstrous.
Read the full press release and watch the trailer below, Horror Fans….
Something is out there.
Sylvia, a lonely 20-something, goes searching for answers after her friend mysteriously vanishes in Whitehall, NY, an Adirondack town known for its Bigfoot sightings. She sets off with a mysterious, charming young woman, Alex, hellbent on getting to Whitehall for different reasons. Sylvia soon learns that hiding in the woods is an evil more sinister than she could ever imagine.
From director Bruce Wemple, and starring Anna Shields, Rachel Finninger, Grant Schumacher, Hannah McKechnie, Catharine Daddario, Dylan Grunn, Peter Stray, Rick Montgomery Jr., and Thomas Brazzle , Monstrous premieres On Demand and DVD August 11 from Uncork'd Entertainment.