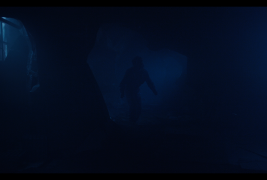 Director Emiliano Rocha Minter's feature debut We Are the Flesh is set for a limited theatrical run beginning January 2017.  The Spanish-language post-apocalyptic fantasy is like a dirty secret.  It did well on the festival circuit winning several prizes over the past year.  It boasts strange and disturbing imagery and a unique concept that will leave you feeling drugged and dragged through hell.
Read the full press release and watch the trailer below, Horror Fans….
Los Angeles, CA – Arrow Films has announced the January 2017 theatrical rollout of Emiliano Rocha Minter's We Are the Flesh. After a thought-provoking and acclaimed year on the festival circuit, the film will screen in over ten cities across the United States.  Visionary, unrelenting, and not for the faint-hearted, Rocha Minter's provocative and explicit creation is an erotic inferno of the senses that manages to pack all manner of delirium into its short running time.  We Are the Flesh will premiere in Los Angeles on January 13, 2017 at Laemmle's Ahrya Fine Arts Theatre.
Hailed by Oscar-winning Mexican directors Alfonso Cuaron (Gravity) and Alejandro Gonzalez Iñarritu (The Revenant), We Are the Flesh stars Noé Hernández as a post-apocalyptic hermit eager to transform the ashes of the world and María Evoli and Diego Gamaliel as the starving siblings under his thrall.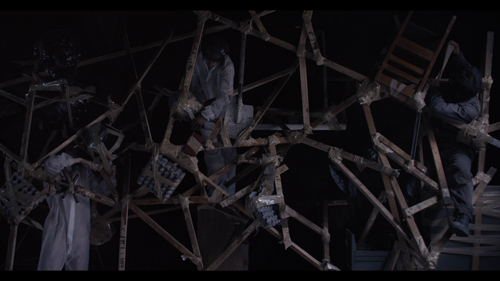 Rocha Minter's debut feature stunned audiences following the world premiere at the Locarno International Film Festival.  We Are the Flesh has since screened at festivals around the world, including Sitges, Fantastic Fest, Telluride, the Vancouver International Film Festival and more, picking up the Séquences Award for Best Film at Fantasia and nominations for Best First Film and the FIPRESCI Prize at the Rotterdam International Film Festival.
After the end of the world, a young brother and sister roam an apocalyptic city looking for food and shelter. They take refuge in the dilapidated lair of a strange hermit who makes them a dangerous offer to survive. He puts them to work building a bizarre cavernous structure, where he acts out his insane and depraved fantasies. Trapped in a maddening womb-like world under his malign influence, they find themselves sinking into the realms of dark and forbidden behavior.