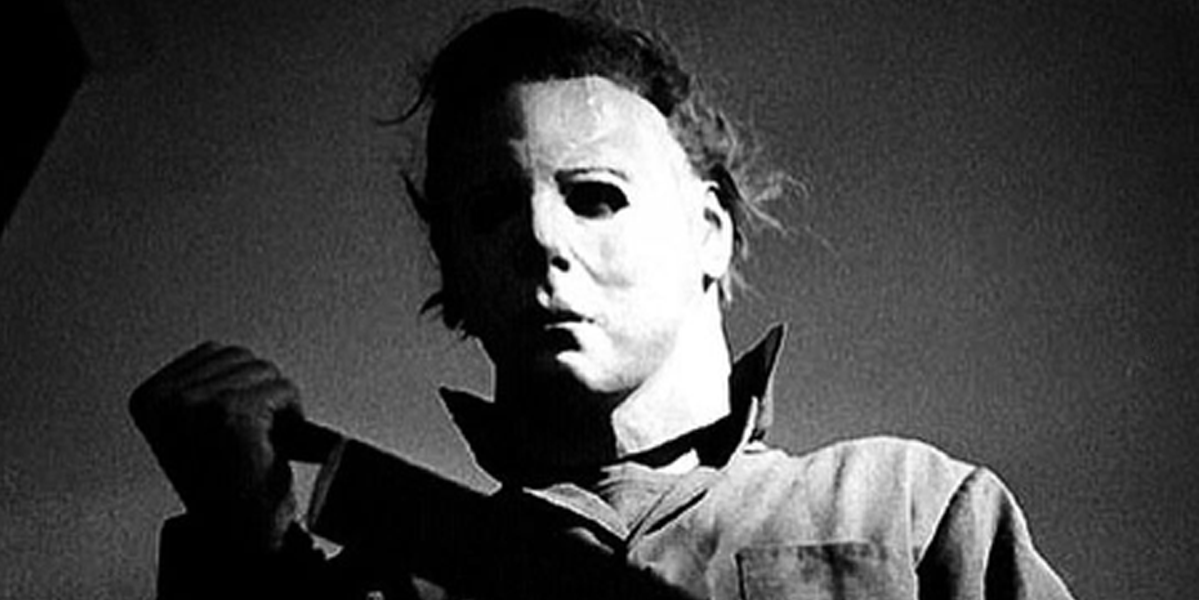 With the rights of Halloween up for grabs and the prospect of another reboot in the works, the bits of Michael Myers left under the industrial grinder that dismembered him in Halloween Ends (2022) are ripe for the pickings to be molded into a new shape that will haunt a brand-new franchise. So, I've come to your doorstep, not to ask for candy, but to showcase the many forms the Halloween movie franchise has taken over the years and to pitch my own fantastical, fanfiction/spec treatment of what a new movie could look like for both hardcore fans and the uninitiated.
The most recent Halloween franchise-within-The-Franchise began with the 11th installment in 2018. Even with the involvement of John Carpenter, Blumhouse's David Gordon Green-helmed productions of Halloween (2018), Halloween Kills (2022), and Halloween Ends (2022) ultimately fell short of their full potential. Jamie Lee Curtis gave fantastic performances in all three movies but was woefully underutilized. We had some interesting nods to the original film with cameos, a flashback with Loomis, and some fantastic kills like Myers taking out a squad of fire fighters and crushing a man's mush head with a single stomp of his boots.
But Halloween Ends (2022) really dropped the ball with the introduction of—and borderline obsession with—the Corey Cunningham character. I'm not sure why they decided to dedicate most of the film to Corey's story, but what's most bizarre is how they missed a major opportunity with Corey that would have made sense of his ambiguous possession by Myers, i.e., they could have connected him to several characters from past Halloween franchises (Danny Strode, Stephen Strode, John Tate). The issue is, despite the boundless cornucopia of Halloween movies, comic books, and fan fiction that's available for source material, in true Halloween Franchise fashion, the Blumhouse trilogy chose to ignore all other Halloween movies except for the original (and despite the fact that Halloween II takes place on the same night as its predecessor!).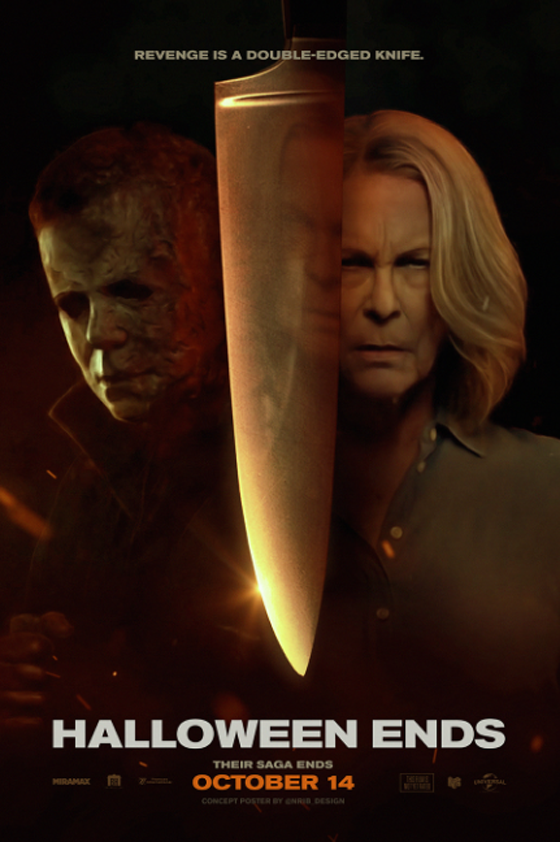 As a quick refresher, after the success of the first Halloween, John Carpenter, as some of you may already know, wanted to create a different Halloween-related horror movie that would be released around the 31st of October. He completed the Myers story with Halloween II (which ends with Loomis blowing up a hospital to destroy Michael) and started a brand new (somewhat underrated) Halloween-related story with Halloween III: Season of the Witch. Many were confused by the third movie, expecting Myers to show up and strangle some old mask makers. So, Carpenter bowed out and Halloweens 4, 5 and 6 brought back Loomis and Myers with a loose connection to both characters having survived the explosion in Halloween II. Loomis has Black Lung and a small patch of scar tissue on his cheek, and Myers's hands look like burnt corned beef.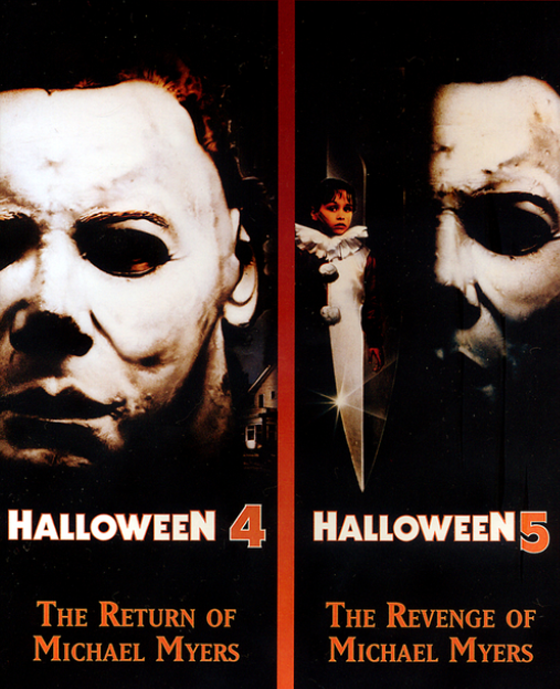 Halloweens 4, 5 and 6 leaned into the paranormal, and without Jamie Lee Curtis around to play Laurie Strode, they introduced a young girl, Jamie Lloyd, Michael Myers' niece (possibly Laurie Strode's daughter?) who had a psychic connection with Myers. She knew when he was near, and she witnessed Michael's murders through his eyes. Halloween 5 was a continuation of that general idea with Halloween 6 going off the rails with its dive into the occult and the forces of evil.
Halloween 6 was also saddled with production problems, creative differences, and story issues. One of the original versions of the script was Phil Rosenberg's Halloween 666: The Origin (for more on that interesting piece of Halloween franchise history check out Wicked Horror's Script to Pieces: Halloween 666: The Origin by Nat Brehmer).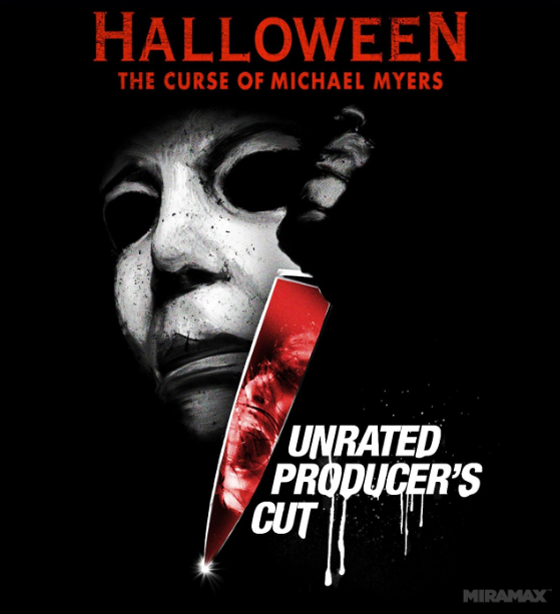 What also made Halloween 6: The Curse of Michael Myers a challenge to produce was Donald Pleasence's death during production. The unrated producer's cut of Halloween 6 salvaged some of the original story, providing the Loomis character with a slightly better demise, and producing a more comprehensible ending.
Related Content:
Michael Myers: The Ultimate Boogeyman
Deadly Doctors Series Part 2: The Madness of Dr. Sam Loomis
Ravenous Monster's Spreading the Plague Flash Fiction Contest Winners
In that cut, The Shape (Myers) was a vessel for a dark deity/force called Thorn, who was secretly guided and revered by a cult wanting to spread murder and mayhem across the world. The movie also features a very young Paul Rudd as Tommy Doyle—the young boy afraid of the boogeyman in the original Halloween. Here he's a young man investigating druid occultism and magical runes related to the Cult of Thorn. It's revealed that protectors, or those cursed to take care/guide The Shape, were given a mark of Thorn (a shitty tattoo on their wrist). At the very end, Loomis is given the curse, and the mark appears on his arm before he's presumably killed by Myers.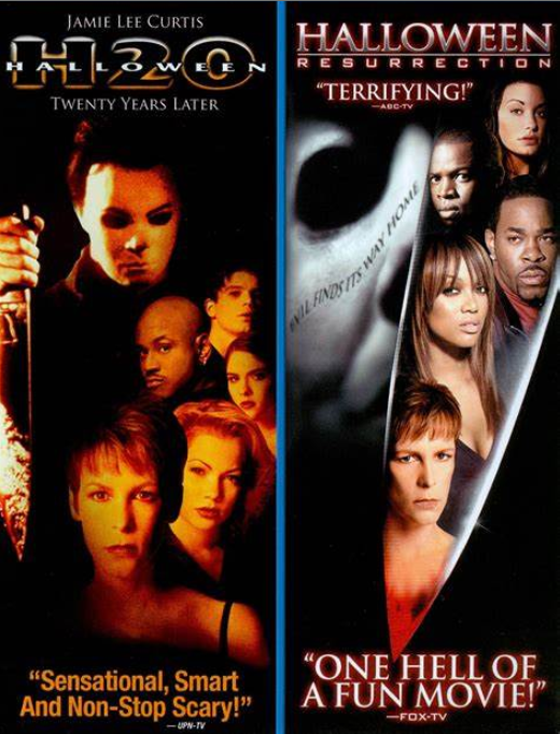 It's not until the year 2000 that we go away from the Cult of Thorn and get an official sequel to John Carpenter's Halloween with Halloween H20: 20 Years Later. This film pays homage to the original film while introducing John Tate (played by Josh Harnett) as Laurie Strode's teenage son. Laurie and John have changed their identities and moved across the country to live a new life away from Myers. Michael, of course, ends up tracking down Laurie and her son. Many are murdered, and the movie ends with Myers pinned to a tree by a wrecked ambulance and Laurie Strode slicing off his head with a fireman's ax.
Halloween Resurrection (2002) is connected to Halloween H20. Jamie Lee Curtis is in the film briefly, but the important takeaway from this installment is how they brought back Michael after chopping his fucking head off! Well, that slick, stab-happy Michael Myers swapped clothes with an injured paramedic and put the mask on the man's head, so Michael is alive and well.
Next comes a good Halloween-related story—the limited-edition comic Halloween: One Good Scare (2003) by writer Stefan Hutchinson and artists Amanda Hartman and Peter Fielding—which, most notably, introduces David Loomis, the son of Dr. Sam Loomis. This story also connects to Halloween H20. And it was a limited release so if you have a copy hold on to it or sell it for some major bitcoin.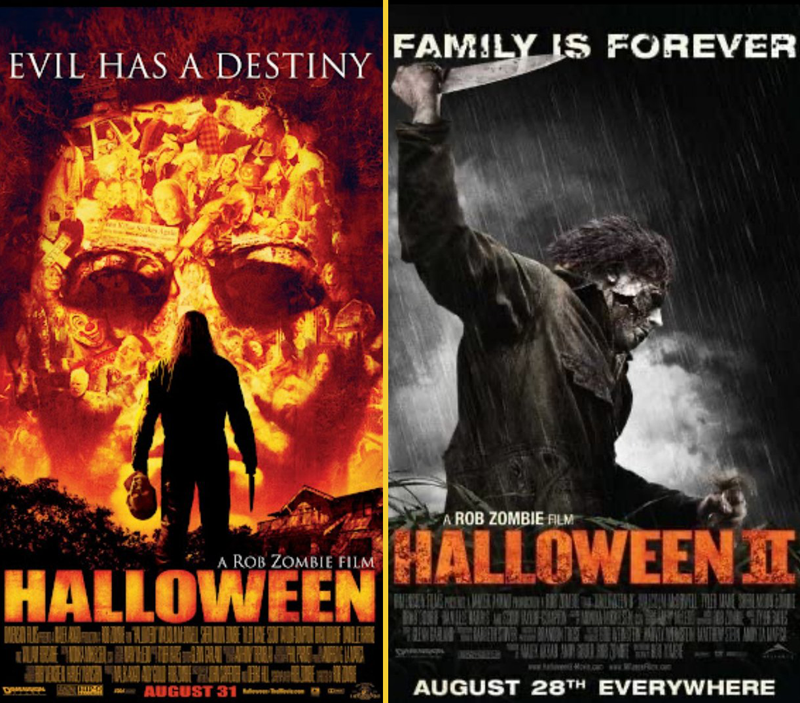 We don't get another Halloween film until Rob Zombie takes a stab at it in 2007 followed by a sequel he also directed in 2009. Those films have been polarizing to fans. I walked out of the theater during the first one, but with my nerd rage quelled due to old age I've come around to appreciate Rob Zombie's take. It was a complete reboot of the series that cast the iconic Malcolm McDowell as Dr. Loomis and Tyler Mane (Sabretooth in X-Men y2k) as The Shape.
And out there in the ether there are dozens of fan films like Aaron Carlson's The Shape, fan edits like The Shape of Rage, lost scripts and abandoned treatments, fan novellas, documentaries, theories, wikis, etc., all diving into the lore of Michael Myers and the complexities of the Halloween worlds.
If you want to learn more about the first 40 years of Halloween's development from script to screen, check out Taking Shape: Developing Halloween from Script to Screen by Dustin McNeill and Travis Mullens.
To the next studio attempting to reboot the Halloween franchise: You're sitting on a plethora of source material, and to further illustrate that point, I've developed a mega pitch, a 17-page fan "scriptment" of my own that ambitiously attempts to connect all the Halloween movies into one universe ….
I've also adapted David Loomis's comic and cherry picked some material from Halloween 666: The Origin of Michael Myers to include in this treatment. Everything else—theories, fanfiction, fan-edits, EVERYTHING—is fair game, specifically, the fan theories about John Tate, Danny Strode, Stephen Strode, Kara Strode, and Jamie Lloyd.
What's more, with the assistance of ChatGPT, I was able to plot out the timeline of events for all the Strode/Myers characters that have been disconnected throughout the entire Halloween franchise. It's an entertainment lawyer's nightmare with conflicting franchise rights and twisted copyright issues, but if this retrospective has established anything, it's that the stories revolving around Michael Myers can take many shapes.
With all that said, this is your chance. To all the people I've mocked or bitterly reviewed, and all the rest of you who just don't like me, in the spirit of ritual sacrifice befitting for the night of Samhain, I offer you my scriptment … Halloween: The Ghost of Michael Myers. Do your worst in the comments below and Happy Halloween!