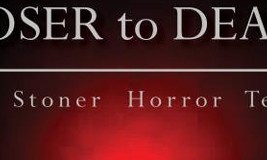 John Morrone, veteran writer for the horror webzine Bloody-Disgusting.com, is unleashing his musical talents on the world in the form of Zombies Unlimited. According to the official website, Zombies Unlimited is dedicated to creating low-cost, original music for independent horror and sci-fi movie soundtracks. This music comes to us in the form of techno, a genre I associate with cheerleading, raves, and clubs I wouldn't patronize. But make no mistake, Zombies Unlimited is creating some of the most unique techno and electronica possible and as a longtime professional musician of the old school variety, I certainly appreciate ZU's musical aesthetic despite my unfamiliarity with the tropes of these genres.
Zombies Unlimited recently released two albums – The Devils' Chamber and Closer to Death. I've reviewed them both. You'll find the review for The Devil's Chamber at FlamesRising.com. Meanwhile, please read on to get the graveyard dirt on Closer to Death, which contains ZU's soundtrack to the weed-zombie flick, Night of the Living Heads (2010) and much more!
Of the songs on Closer to Death that comprise the soundtrack to Night of the Living Heads, many aren't techno, but rather they're an eclectic mix of electronic funk, ominous dirges, and tripped out, spooky soundscapes. The vast majority of them are lengthy and dynamic, providing a listening experience beyond the typical verse-chorus-verse-bridge-chorus-finished format designed for private acapella recitations in one's shower. These songs are gratifying to both the analytical listener and to the guy-doing-something-that's-better-with-audio-accompaniment listener. But if you're into sing-along tunes, this album, moreover, this entire genre probably isn't for you.
Closer to Death starts with an accessible funk number that's easily the catchiest track on the album, but it gets a little long in the tooth at nearly eight minutes in duration. Then the album switches gears entirely. Tunes such as Warehouse Kill, Late Night Horror Movie, and Cursed Crops are dripping with malice and atmosphere. In a good house stereo these songs will scare away your trick-or-treaters, maybe forever. In particular, Late Night Horror Movie is an ambitious gem of an audio terror tale and it is, for my money, the highlight of Closer to Death.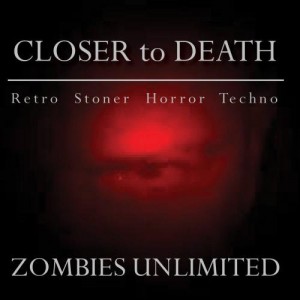 There are a few purely techno songs here, such as Monkey Style and Trancelvania, that work well enough, though more superficially than the other tracks and could be considered filler material. The latter tune in particular conjures up images of really pale-skinned cheerleaders with black pom-poms sort of standing around half-assing snarky cheers in monotone, but I digress. Monkey Style, on the other hand, has a warped, surreal creepiness going on that works better with the album at large.
The samples on this album are more obscure than they are on ZU's The Devil's Chamber, used here to add elements of tone and ambiance rather than explicitly defining the songs' themes. Some of Morrone's instrumentation, including heavy synth-bass and panning phaser sweeps, recall the music used in films such as The Thing and Escape from New York, paying homage while using the association to add a sense of that era's exploitation-horror to these songs. It's an effective style choice and it's no mystery as to why Zombie Unlimited is sought after by horror filmmakers to provide a musical backdrop to their maniacal movies.
Closer to Death hits a lot more often than it misses as it represents and interesting, dynamic collection of electronic music that's scary, catchy, and high concept all at once.