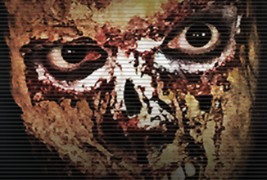 Remember that story from late-April/early-May about the "Nightmare Video Game that Turns your House into a Horror Movie?"  Of course you do because it went viral like some sort of grotesque pandemic!  In fact, we covered it here.  Well, the good people from Novum Analytics are back and they've returned with a teaser video showcasing a basic version of the gameplay.  Read the full press release and view the teaser below, Horror Fans….
06-05-2015–We are proud to announce the release of our gameplay trailer giving you a sneak preview into what our app Night Terrors is going to be like.  Please bear in mind; this is not the final representation, only a visual teaser to show you what can be done with the app's technology. The video contains spacialized audio so please wear your headphones!
At Novum Analytics we've just redefined the survival horror gaming genre with Night Terrors.  Night Terrors is an ultra-immersive gaming experience that transforms your environment into a terrifying hellscape.  Equipped with your smartphone, gameplay takes place at home, after dark, with the lights off and your headphones on.  As you move through rooms, Night Terrors builds a map of your space giving monsters and characters realistic movement.  Unlike other augmented reality games that use gimmicky effects and 3D models, Night Terrors' content is rendered with a cinematic approach based on our unique algorithms.
The result?  An unprecedented, photorealistic experience with binaural audio that changes as you move within your space.  It's pretty simple … save the girl and survive if you can!
We are currently running a campaign for Night Terrors on Indiegogo and have received an amazing response so far.  We have a few days left but will be extending it shortly.  See the campaign at http://igg.me/at/nightterrors/x