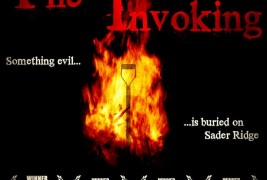 On Tuesday, independent film production company The October People made news when their movie Sader Ridge got a new name—The Invoking—and a worldwide distribution deal with Ruthless Pictures.  Sader Ridge had racked up several favorable reviews this summer including one from Ravenous Monster's Tiana Bodine and recently Fangoria Magazine's EIC Chris Alexander raved about the movie online.  For more on The Invoking read the full press release below.
LOS ANGELES, CA – SEPTEMBER 3, 2013 – Ruthless Pictures has picked up worldwide rights to award winning horror thriller The Invoking.
When Samantha visits the ancestral home she has inherited, forgotten memories begin to seep back to the surface. As her sanity slowly unravels, she soon finds herself unable to tell the difference between reality and a series of terrifying visions. While her world crumbles, Samantha discovers that the visions may be tied to a horrifying past deeply buried in her memory.
With The Invoking (formerly Sader Ridge), the filmmakers (writer/director Jeremy Berg, writers/producers Matt Medisch and John Portanova, collectively The October People) set out to tell a horror story with strong characters and tons of atmosphere. Inspired by films like The Shining and Rosemary's Baby, where the unknown is more frightening than anything real, they hoped to deliver a potent psychological horror experience.  "As first time filmmakers we knew there were obstacles to overcome, says Berg, "but through the hard work and dedication of our cast and crew, we created a film that I couldn't be happier with."
"An award-winning festival run and critical reviews have been a great reward for the hard work and vision we had for the film," add Medisch and Portanova.
"Ruthless Pictures saw the potential in our film, and a partnership was born," Berg continues. "With their track record of releasing interesting and successful horror films, it was clear that they were the right company to help us get The Invoking out to the widest possible audience."
Ruthless Pictures' Jesse Baget is excited at the chance to represent the film, "These guys are very talented and I'm thrilled to get behind their first feature, which I believe audiences are gonna be haunted and intrigued by."
The Invoking stars Brandon Anthony, D'Angelo Midili, Trin Miller, Andi Norris and Josh Truax.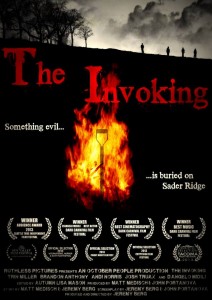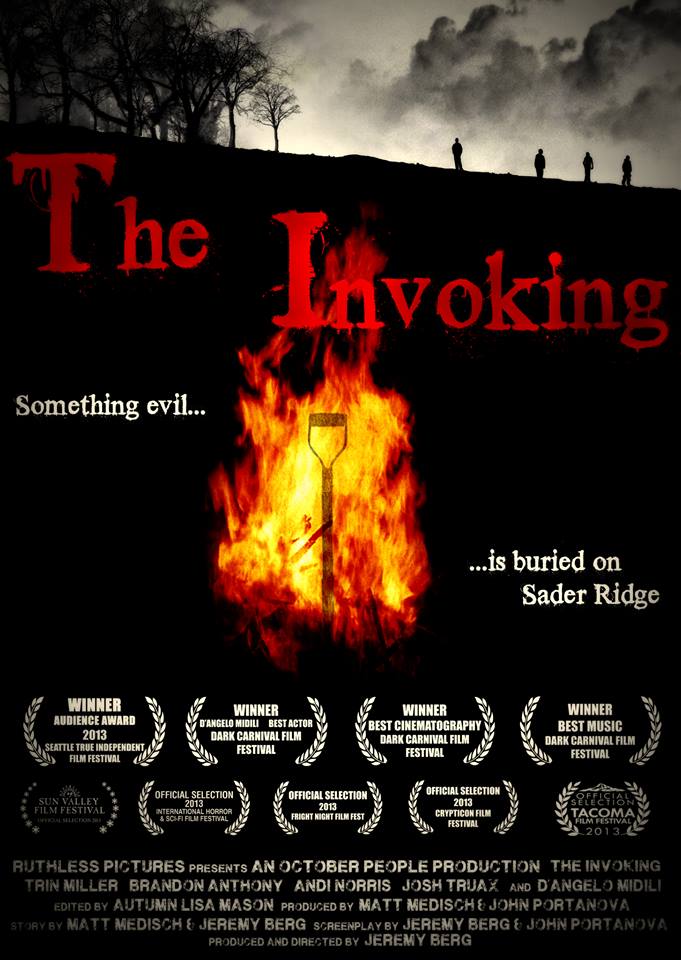 THE INVOKING
Directed by: Jeremy Berg
Written by: Jeremy Berg, Matt Medisch, John Portanova
Produced by: Jeremy Berg, Matt Medisch, John Portanova