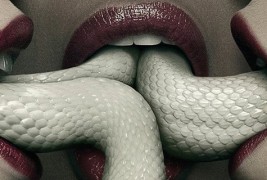 Ravenous Monster's editor-in-chief Jason Thorson and horror bell-weather/RavMon contributor Justin Hamelin take a look at some of the best of the genre from 2013!  Read on, Horror Fans….
Jason Thorson: Not only did mainstream horror continue to be lucrative in theaters in 2013, but it also dominated television ratings too.  This is good news for the ever-increasing number of indie horror auteurs—the beneficiaries of the affordability and subsequent democratization of movie-making equipment.  Indie horror flicks are proliferating film fests as well as Netflix and other on-demand services at unprecedented numbers and while that creates an abyss of bad movies to wade through, it also yields a number of brilliant hidden gems that literally couldn't have existed a few short years ago.  But the bottom line is that it appears the demand for horror won't wane anytime soon.
This year has been a busy one, not only in theatres and on television, but in print too.  The following is my shortlist of some of 2013's more notable genre works from across the spectrum that I was able to experience.
MOVIES:
They will Outlive Us All: This indie flick came to me in the mail as a screener and as is almost always the case in these situations, I had absolutely no idea what to expect.  As it turns out, They will Outlive Us All, directed by Patrick Shearer and starring Jessi Gotta, is an intentionally funny bit of weird cinema that forces us to spend a little time in a semi-post-apocalyptic New York City with two malcontents and some seriously large, malicious roaches.  It's weird, fun, and freaky indie goodness.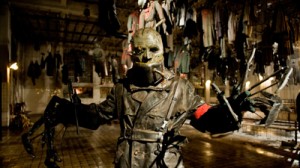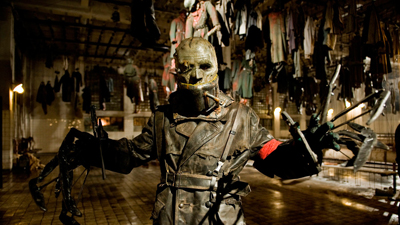 Frankenstein's Army: This year we were finally bestowed with director Richard Raaphorst's long-awaited gonzo freakfest, Frankenstein's Army.  This found-footage horror adventure takes us along as a group of Soviet soldiers infiltrates the lair of a Nazi mad scientist who is busy constructing human-machine monster-soldiers.  It's an ambitiously fun ride through a terrifying maze inhabited by berserking, whizzing, whirring, and twirling man-machine abominations hellbent on killing everything.   Nothing more, but that's plenty enough.
V/H/S 2: This sequel to Adam Wingard, Simon Barrett, and crew's excellent 2012 horror anthology V/H/S is probably a bit less successful than its predecessor, but it does sport one segment that's the most effective, disturbing, and outright scary short story in either of the two movies—Safe Haven.  Directed by Timo Tjahjanto and Gareth Huw Evans, Safe Haven depicts a news crew as it enters the compound of an Indonesian cult and things go terribly, terribly wrong.  To put it simply, it's awesome.  This and a segment called A Ride in the Park by Eduardo Sánchez and Gregg Hale are highlights.  In this segment a bicyclist records his ride through a large park while wearing a GoPro helmet rig.  He rides into a zombie, gets bitten, then ends up filming his disgusting, ravenous shamble toward human flesh in grotesque high-definition.   While the rest of the movie is certainly worthwhile, these two segments alone are enough to make V/H/S 2 one of 2013's best.
BOOKS:
Joyland: Stephen King released his long-rumored sequel to The Shining this year—Doctor Sleep, a great book that faced down some pretty daunting expectations.  But what's surprising is that Doctor Sleep wasn't Stephen King's best novel of the year.  That distinction belongs to Joyland, a pulp crime novel set in an amusement park along the south-eastern seaboard and a book that's rife with King's penchant for supernatural shenanigans while also remaining unique among King's past output.  This low-profile paperback is a tight, fast-paced page-turner that showcases King at his absolute best.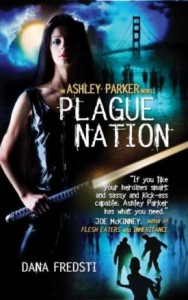 Plague Nation: An Ashley Parker Novel: Plague Nation by author Dana Fedsti, is the middle book in a proposed trilogy about a non-trad college student in Northern California named Ashley Parker who gets caught up in a zombie apocalypse, finds herself bestowed with superpowers, and struggles to work through a complicated love-life.  Its predecessor Plague Town is a funny, scary, addictive yarn that somehow makes zombies feel fresh while endearing us to its large cast of compelling characters.  Plague Nation is a bigger, darker extension of this mythos and in a crowded field of living dead literature, it stands a bludgeoned head and shoulders above its peers.
The Sandman: Overture: Author Neil Gaiman's magnum opus comic book series that launched back 1989 and was published through the mid-'90s is back.  And while it's early in its resurgence, the mere fact that Neil Gaiman is creating new Sandman stories is noteworthy in and of itself.  These new stories depict the realm before Morpheus, or Dream of the Endless, had been captured.  It's a prequel of sorts to the exemplary original run of comics.
SHOWS: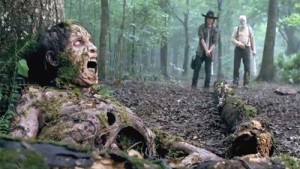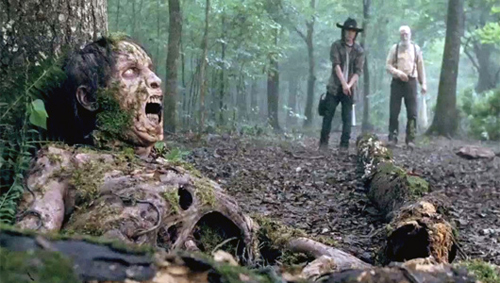 The Walking Dead: This year's TWD output, namely the second half of Season 3 and the first half of Season 4, was outstanding.  I've written about this series at length, but it bears repeating here, TWD is fantastic regardless of its genre underpinnings.  Outstanding acting and writing highlight this drama that's set against a gory zombie-apocalypse backdrop.  Horror fans should be dancing in the streets, but predictably, there are a devoted few who complain that this series aspires to something greater than blood-soaked stupidity.  Those folks can and should be ignored.  This is can't-miss TV.
American Horror Story: Though well-acted and beautifully shot, AHS Seasons 1 and 2 were incoherent and incredibly difficult to get through.  Yet, after these two wildly frustrating seasons, each of which was little more than a ham-handed hodge-podge of horror clichés and gratuitous edginess, Season 3 seems to be on the right track.  Somehow, someway the current creative crew has figured out how to compliment the show's fine performances with competent storytelling—essentially the only thing that matters.  This has a lot to do with the higher profile production role of writer/producer Tim Minear, a Joss Whedon disciple and a veteran of great genre TV like Angel, Dollhouse, Firefly and more.  This year's American Horror Story is set in New Orleans and it depicts rival witch covens as well as the threats to them both from the outside.  So far, so good.
Justin Hamelin: Overall, it was a good year for horror in 2013.  We had our blockbuster hits (James Wan pretty much owned the box office in the genre) and we witnessed the return of the King.  An all-time classic film was remade justly and another was celebrated on the silver screen once again.
On a sad note, we lost the godfather of special effects, Ray Harryhausen and an ultimate woman in horror in Karen Black, both of whom will never be forgotten nor replaced.
Here are some of my favorites from the past year:
MOVIES:
The Conjuring: Movie ghosts haven't been scary for a long time and James Wan has managed to create two potential franchises with this vehicle that many had thought long since stalled out.  Based on the supernatural careers of Ed and Lorraine Warren, The Conjuring was equal parts creepy and entertaining. Talk of sequels and spin-offs started before the film even finished its theatrical run.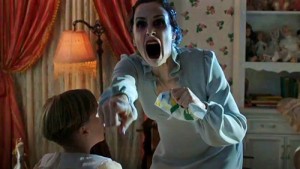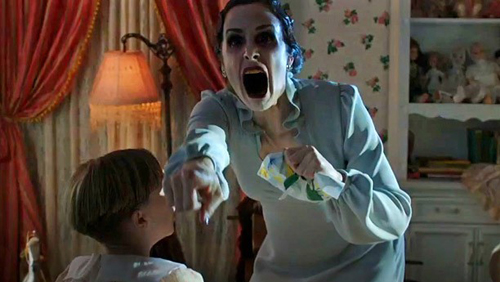 Insidious 2: The first chapter of the Insidious franchise is one of my all-time favorites, and while the sequel didn't hit quite as many nerves as the first one for me, the framework is in place for the type of fun-as-all-hell franchise that Hollywood hasn't churned out in a long, long time. Insidious 2 made me hate closets all over again. Thanks a lot, Mr. Wan…
Evil Dead: I don't recall a remake ever being as enthusiastically anticipated as this one. Of course, having the original grue-crew of Raimi, Campbell, Tapert back at the helm didn't hurt the pre-release buzz. An absolute blood bath, Evil Dead also fortifies a storyline that was lacking in the original and has a whole new generation waiting in line to have their souls digested.
BOOKS: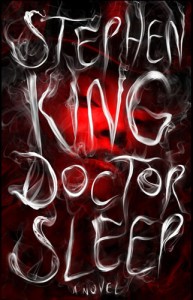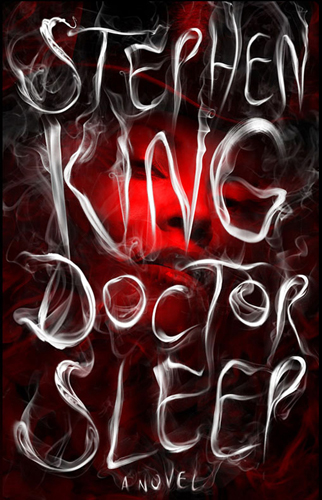 Doctor Sleep:  Book sequels are more perilous than their film counterparts are, but if anyone could do it, wouldn't it be the King of horror?  Was there ever really any doubt?  Stephen King brought us back to the terrors of The Overlook Hotel and we became intimately closer to the now-adult Dan Torrance, much more so than we ever did his tormented father Jack in The Shining.  Doctor Sleep established two things: horror literature is alive and well and Mr. King is still the best.
SHOWS:
The Walking Dead:  In the middle of another midseason break, there are more questions than answers after the best cliffhanger the show's given us thus far.  We're asked to follow more character development this season and the zombie gross-outs take a back seat more in this, the fourth season, than they had in the other three seasons, but good storylines make for great television and The Walking Dead is just that.
Sleepy Hollow: Everyone's favorite little show was a complete surprise initially, although I've been hooked since Episode 1.  The creative twists on history and fantastic acting aside, Sleepy Hollow offers the best scares basic cable can show and I wholeheartedly look forward to the season's final episodes.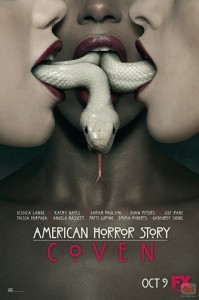 American Horror Story:  Of course the show has gone off the tracks here at the midway point of the current season, but isn't that why we love the series in the first place? The acting has been top notch, as always, and any show that can incorporate the Ax Man of New Orleans, witches and Madame LaLaurie all in one lusty, blood-soaked series is all good in my book.
MISC:
Halloween 35th Anniversary Theatrical Release:  I had the awesome pleasure of finally seeing this all-time classic on the big screen at midnight on Halloween night and for a low-budget film to stand up to three and a half decades of media and movie saturation proves just how epic the Michael Myers legend is.  Halloween is a film every horror fan should see at least once in theaters and it's only right to see it on the night HE comes home!